Lithuania supplies Ukraine with 150 tons of old ammunition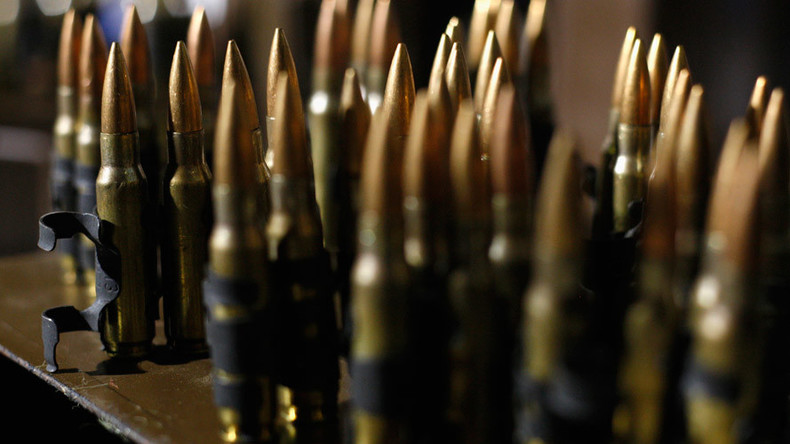 Lithuania has supplied the Ukrainian army with more than 150 tons of Soviet ammunition, mainly AK-47 cartridges from its old munitions stocks which are no longer needed after the country underwent rearmament in accordance with NATO standards.
The delivery, paid for by Kiev, was conducted under a 2014 Vilnius commitment to support Ukraine's so-called anti-terrorist operation in eastern Ukraine.
The military transferred "ammunition," to Ukraine, "which the Lithuania soldiers used before rearming the army in accordance with NATO standards," the Lithuanian Ministry of Defense said in a statement.
After Lithuania became a full NATO member, the country underwent a rearmament process compatible with NATO standards. That process involved ditching the Soviet-era inheritance.
The MoD press release displays three comments below. While two say thank you in English and Ukrainian, the third comment in Ukrainian reads a common Slavic proverb which roughly translates to a famous idiom: "One man's trash is another man's treasure." The author was not identified.
The country alongside its Baltic NATO-neighbors, Latvia, and Estonia has been a hardcore advocate of military posturing towards Russia after an armed conflict erupted in eastern Ukraine following the 2014 coup in Kiev.
Lithuania has also actively taken part in numerous drills that NATO has been conducting across several eastern European countries as the conflict in Ukraine continues. While armed service conscription was ended in September 2008, Vilnius reintroduced it in 2015 for a period of five years. In March 2016, the country permanently reintroduced conscription.
Besides helping to "reform and prepare" the Ukrainian army, Saturday's statement from the Lithuanian defense ministry noted that Lithuania has already handed over "elements of weapons" to Kiev and have treated and rehabilitated wounded Ukrainian soldiers.
Defense Minister Juozas Olekas confirmed to AFP that it was the second time Vilnius has sent military aid to Ukraine in two years.
"We responded to the Ukrainian request and hope it will make their life easier," the minister said.
NATO countries have so far been reluctant to arm non-member Ukraine against the rebels, although Washington has provided more than $117.5 million in direct "non-lethal" aid to Ukraine. The new US defense policy bill also authorizes up to $50 million in lethal "defensive" military aid for Ukraine, if Washington deems it necessary. So far, US remain hesitant about using that option, despite repeated calls from Kiev to send arms.
You can share this story on social media: