'Democratization' attempts lead to state system destruction & terrorism – Putin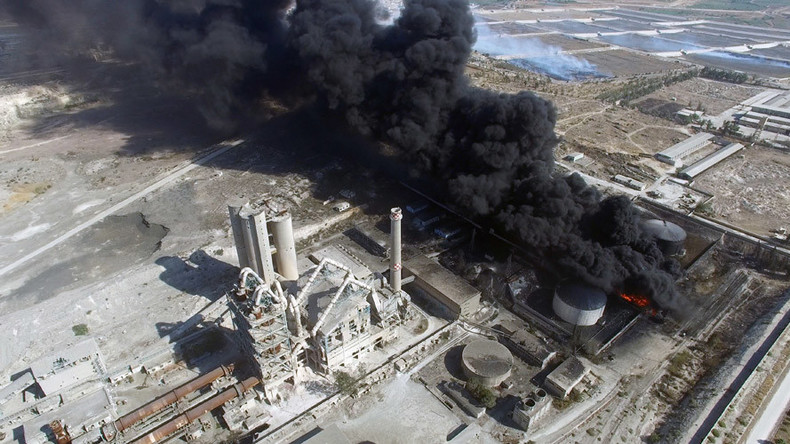 Events of the past decade have shown that external attempts at democratizing a nation – with Iraq, Libya and Syria being the most graphic examples – lead to the rise of terrorism and the destruction of the state, President Putin told Bloomberg at the Eastern Economic Forum.
"I've always been of the opinion that you can't change things from the outside, regarding political regimes, power change," Putin said.
"I'm sure – and the events of the past decade add to this certainty – in particular the attempts of democratization in Iraq, Libya, we see what they led to: the destruction of state system and the rise of terrorism," Putin explained.
"Do you see any elements of democracy in Libya? Perhaps they will develop one day, hopefully. Or the ongoing civil war in Iraq – what is the future of Iraq in general? These remain big questions," Putin said.
"The same goes for Syria. Every time we hear that 'Assad must go' (because someone from the outside believes so), I can't help but wonder: What is this going to lead to? How does this correspond to the norms of international law? Isn't it better to arm ourselves with patience and promote structural changes in society… wait until these changes occur naturally?"
"Yes, this won't happen today or tomorrow, but perhaps therein lies the political wisdom: holding horses and not leaping ahead, but gradually pursuing structural changes, in this case in the political system of society."
READ MORE: Turkish forces 'liberated' 400 sq. km of Syrian land – Erdogan
When asked what has "changed" in Turkey's position towards the Syria crisis and if Russia-Turkey relations were taking a path towards normalization after the downing of a Russian jet, the president admitted that he sees a Moscow and Ankara forging closer bonds again.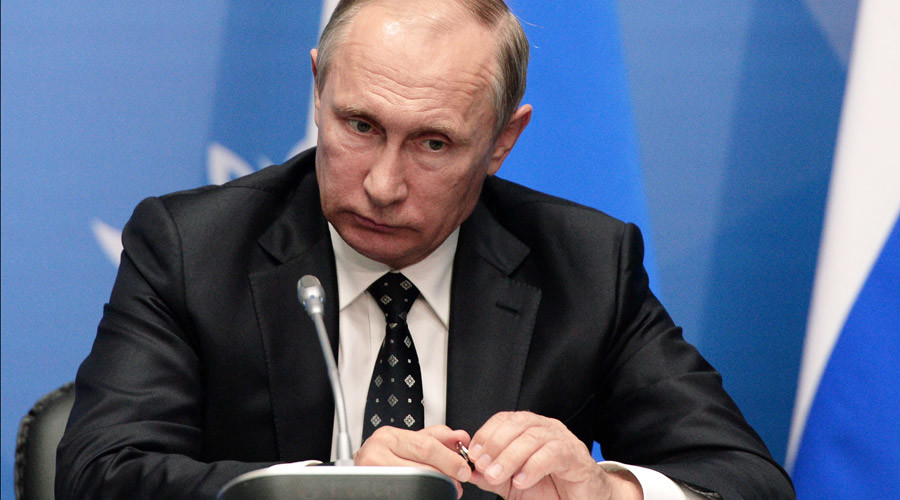 "First of all, we proceed from the fact that Turkey apologized for the incident and for the deaths of our people, and did it straightforwardly, without any reservations," Putin said, noting that a mutual need – and wish – for collaboration between the two countries exists on both their parts.
"We see an obvious interest of the Turkish president in restoring fully-fledged relations with Russia. We have correlating interests in the Black Sea, in the Middle East, and on a global level. We're counting on returning to constructive dialogue," Putin said, adding that he believes common ground can be found even with the most pressing and contentious issue in the region – the ongoing Syrian conflict.
"As I already said, we have a mutual determination to come to an agreement on regional issues, including the Syrian situation," Putin said, adding that Russia is "in touch with Turkish partners on political and ministerial levels."
However, he mentioned that Moscow believes "anything that contradicts international law is inexcusable," apparently referring to Turkey's violation of Syrian sovereignty without Damascus' consent and the recent escalation of attacks against the US-supported Syrian Kurdish group YPG.
With Ankara being at odds with Washington over ongoing Turkish ground operations against Islamic State (IS, formerly ISIS/ISIL),the Russian Foreign Ministry also urged Ankara to "coordinate its military actions in Syria with Damascus, refrain from attacking opposition and ethnic groups."
You can share this story on social media: