Putin on DNC hack: Let's talk content, not hackers' identity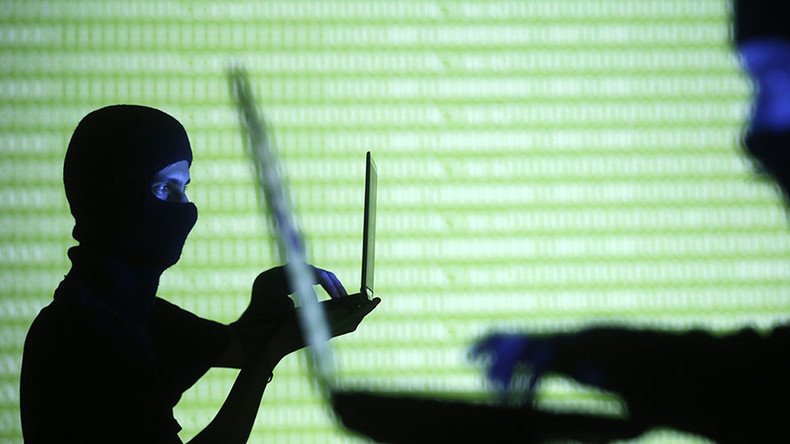 The allegations that Russia hacked the Democratic Party are false and the US public should not be allowed to be steered away by them from the facts exposed by the leaked material, Russian President Vladimir Putin said.
A number of US officials and media outlets accused Moscow of "trying to hack" the US presidential election by using cyber-offensive operations that undermine Democratic candidate Hillary Clinton and benefiting her Republican rival Donald Trump. When asked about the allegations by Bloomberg News Editor-in-Chief John Micklethwait, Russian President Vladimir Putin denied Moscow's involvement.
READ MORE: Black Lives Matter a 'radical movement' & other Dems talking points revealed by Guccifer 2.0

"I wouldn't know anything about it. You know, there are so many hackers today and they work with such finesse, planting a trail where and when they need. Not even their own trail but masquerade their actions as those of other hackers acting from other territories, nations. It's difficult to trace, if even possible," Putin said.
"Anyway, we certainly don't do such things on the state level," he added.
Putin suggested that the debate over who hacked election-related computer networks in the US draws attention away from the nature of the leaked documents.
"The important thing here is what the public was shown. That is what the discussion should focus on. One shouldn't draw the public attention from the core of the issue by replacing it with secondary details like who did it," the Russian president suggested.
Earlier the whistleblower website WikiLeaks published some 20,000 emails of the Democratic National Committee (DNC), which suggested that the party leadership colluded to have Clinton rather than her principal competitor Bernie Sanders be chosen as Democratic Party's presidential hopeful.
Some US media claimed that WikiLeaks received the emails from the Russian intelligence and that the organization, which has been exposing classified material to public scrutiny since 2006, timed its publications to the goals of the Russian foreign policy. WikiLeaks dismissed the allegations as a conspiracy theory.
READ MORE: 'Conspiracy, not journalism': WikiLeaks blasts NYT story on 'Russian intel' behind DNC hack

In the Bloomberg interview Putin implied that the individual or group behind the DNC hack must be someone with intimate understanding of how the American politics works.
"Frankly, I couldn't imagine that such information could provoke such interest from the American public," he said. "One would have to 'feel the nerve' and peculiarities of the US domestic political life. I'm not sure that even our Foreign Ministry experts have that level of comprehension."
Asked whether he preferred to see as the next US president Trump, who has complimented Putin on several occasions, or Clinton, how apparently "wants to get rid" of Putin, the Russian leader said he had no preference in the matter.
"I would like to deal with a person who can take responsible decisions and deliver on agreements. Name is irrelevant here," he said.
"They both make shocking statements in their own way. They both are smart people and know which points to press to be heard and understood by US voters," Putin added, further saying that in his opinion neither candidate set a good example of campaigning in that regard.
"That's American political culture and one has to accept it as it is. America is a great nation and it deserves to be spared foreign interference and comments."
The Russian president also voiced doubt over proposals to establish a "hacking code of conduct" for G20 countries – which are to convene later on the weekend in China – saying it was not a suitable forum for the topic.
"The G20 was intended as a forum for discussing world economy. Politics affects economy, obviously, but if we bring into it our quarrels or even serious issues related to world politics, we would oversaturate the G20 agenda and instead of talking finances and structural changes of the economy and taxes we would just argue about Syria and other world problems," he said.
"Such issues belong to other places and forums. Like the UN Security Council," Putin said.
WATCH MORE:
You can share this story on social media: