'We do not trade territories': Putin on Kuril Islands compromise with Japan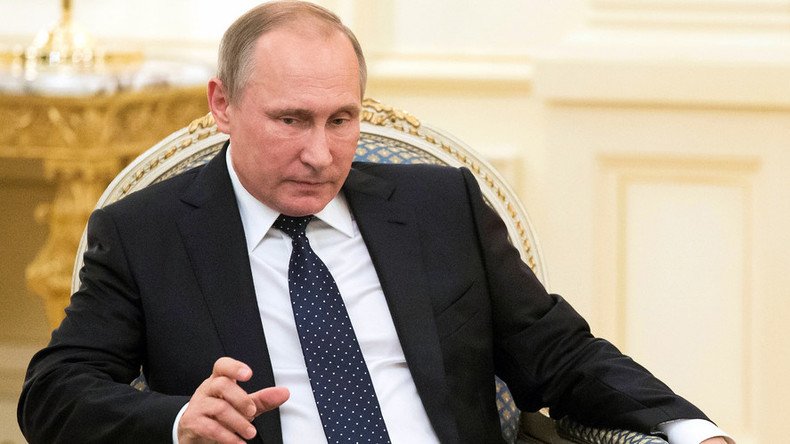 Although signing a peace treaty with Japan remains a key issue, the territorial dispute over the Kuril Islands emerged as a result of WWII and is not subject to revisal, Russian President Vladimir Putin said, warning against opening "Pandora's box."
"We do not trade territories," Putin said in an interview with Bloomberg, when asked if he was ready to consider "giving up" one of the Kuril Islands in order to reach a political resolution and greater economic cooperation with Japan.
He added, however, that the "peace treaty with Japan of course is a key one, and we would very much like to find a solution to this problem with our Japanese friends."
"We had a treaty signed in 1956 and surprisingly it was ratified both by the Supreme Soviet of the USSR and by the Japanese parliament. And then the Japanese side refused to implement it, and after that the Soviet Union also, so to say, nullified all agreements reached within the framework of the treaty."
Refusing to draw parallels between Tokyo's claims and the territorial dispute between Russia and China, Putin said the latter was resolved after 40 years of negotiations and was only due to a "high level of trust" between the states.
"If we reach the same level of trust with Japan, we might be able to reach certain compromises," Putin said.
"However, there is a fundamental difference between the issue related to Japan's history and our negotiations with China. The Japanese issue resulted from World War II and is stipulated in the international instruments on the outcomes of World War II, while our discussions on border issues with our Chinese counterparts have nothing to do with World War II or any other military conflicts."
When a reporter, as he claimed, jokingly asked if Russia was ready to negotiate sovereignty of the Kaliningrad region, Putin warned against opening "Pandora's box."
"If someone is willing to reconsider the results of World War II, let us discuss this. But then we will have to discuss not only Kaliningrad, but also the eastern lands of Germany, the city of Lvov, a former part of Poland, and so on, and so forth. There are also Hungary and Romania on the list," the Russian president explained.
"If someone wants to open this Pandora's box and deal with it, all right, go for it then," Putin said.
The Soviet Union captured the Kuril Islands during its WWII offensive against Imperial Japan. Moscow cites the San Francisco Peace Treaty of 1951, which abolished Japan's sovereignty over the Kuril Islands, but Tokyo insists that four of them are not part of the archipelago and should be returned under its control.
Kaliningrad Region is another Soviet trophy of World War II and was part of Eastern Prussia until 1945. Poland received the other portion of the now-obsolete state. Kaliningrad Region was an administrative part of Soviet Russia and became a Russian exclave on the Baltic Sea after the collapse of the USSR.
Soviet Union and China were contesting two neighboring islands on the border Amur River since 1964. The dispute was resolved in 2005, when Russia and China signed a treaty, which transferred some 174 square kilometers of Russian land to China. China and Russia have no territorial disputes now.
You can share this story on social media: