'No skirts': India's tourism minister warns female foreigners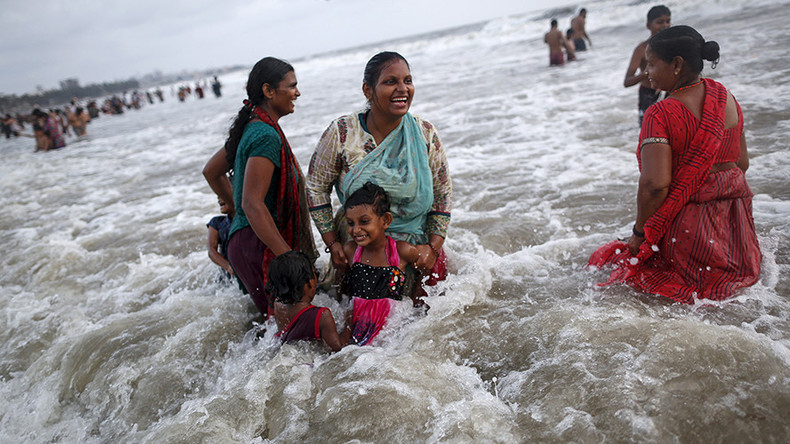 Women planning on travelling to India have been warned to not wear short dresses or skirts, or walk alone at night, "for their own safety." The warning came from India's Minister for Tourism, Mahesh Sharma.
As another safety precaution, Sharma urged foreign women to photograph the license plates of any vehicles they travel in.
The ominous instructions were given at a press conference in Agra on Sunday, as India's official safety advice to foreign women. Sharma said female tourists have been issued with a safety guidelines "kit" upon arriving into the country since last year.
READ MORE: Gang rape videos on sale in India as sex crimes against women soar
"The kit includes a card with do's and don'ts – such as, do not venture out alone at night in small towns, do not wear skirts; take a picture of the registration number of the vehicle you use and send it to a friend," said Sharma, as cited by The Indian Express.
"For their own safety, women foreign tourists should not wear short dresses and skirts," he added, according to The Times of India. "Indian culture is different from the western."
Sharma went on to clarify that India is not issuing a dress code for women, but rather asking them to "take precaution while going on a night out".
READ MORE: 15yo Indian girl gang-raped, hanged from tree 'to make it look like suicide'
"I am a father of two daughters...I would never tell women what they should wear or not," he said.
Sharma's comments have been slammed for reflecting "the syndrome of blaming women" by Ranjana Kumari, the director of the Delhi-based Centre for Social Research, in a country where a reported 92 women are raped each day.
"It was very stupid, not a fully thought-through statement. The minister doesn't realize the implications of such irresponsible statements," Kumari told The Guardian.