Armenia detains Russian citizen after US request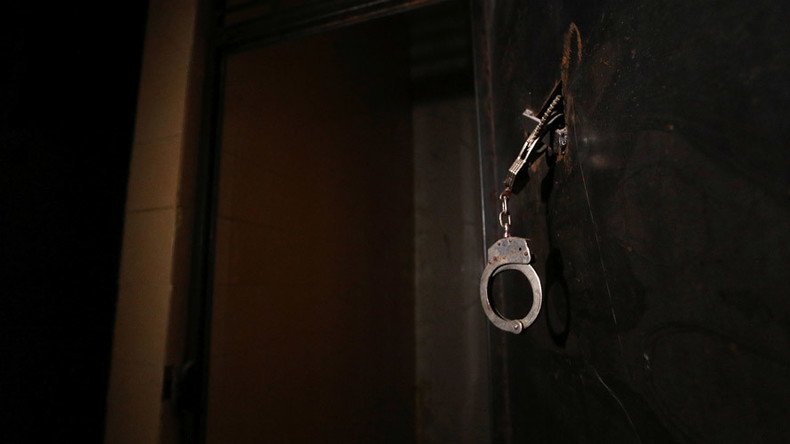 A Russian computer programmer was detained in the Armenian capital, Yerevan, on Friday for alleged money laundering and illegal transfer of military technology, despite having no Interpol record. Sergey Mironov's arrest was made after a US government request, his lawyer told RT.
Mironov was arrested by Armenian security forces after arriving in Yerevan with his wife, Mironov's lawyer in Russia, Karen Nersesyan, told RT. After the arrest, he was moved to solitary confinement in Yerevan.
"Mironov was vaguely told that he was being arrested per US request, where he is wanted for alleged money laundering crimes worth $50,000," Nersesyan said.
Nersesyan describes the request as "very strange," since Interpol has no record of Mironov in its international database. Moreover, no one at his work in Moscow is aware of any pending charges against him.
Mironov works as a programmer in Moscow and doesn't have access to any secret materials or technologies, the lawyer said.
"According to the law, he cannot be held in prison past Monday, which is when the Armenian court will decide what to do with him," the lawyer said. "A Russian consul has already visited Mironov. His wife got a chance to see him as well."
Nersesyan said he thinks that the trial will be more about "politics than jurisprudence," adding that the "US is not used to be told 'No'."
Depending on what international agreements Armenia has with the US, Yerevan might be obliged to hand over Mironov to Washington. However, taking into account Armenia's special relationship with Russia and the fact that "simply no evidence has been presented" by the Americans, the lawyer hopes that the Armenian court will be convinced to refuse the extradition of his client.
"Armenia now has a chance to prove that in legal and diplomatic fields the country has its own face and its own will… and won't simply be used in this big game," the lawyer said.
READ MORE: 20 Armenian gunmen surrender after 2-week siege of police station (VIDEO)
The US is trying to introduce a "bone of contention" between Russia and Armenia with its detention request, Russia's first Deputy Chairman of the Federation Council Committee on Defense and Security, Franz Klintsevich, told RIA Novosti news agency.
"I do not know how justified the accusations against the Russian citizen are. But this case is also about the US attempt to have the whole world bow down to its jurisdiction," Klintsevich said. "I would like to hope that Armenia will have this in mind when making the decision about whether or not to extradite Mironov."
READ MORE: US offered Viktor Bout softer sentence for testifying against Rosneft head Sechin, wife claims
You can share this story on social media: