Russian paratroopers reject call to finish stadium construction, say 'no time'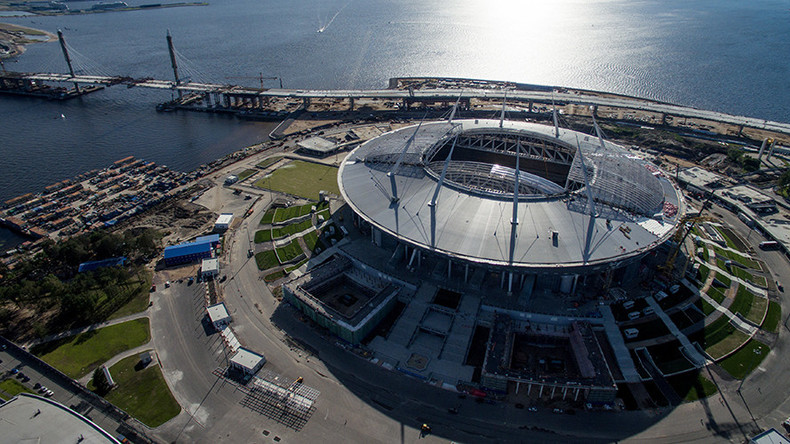 The Russian Airborne Troops have rejected a proposal made by St. Petersburg's vice governor to use the elite unit to finally complete the construction of the city's football stadium for the 2018 World Cup. They simply said they have "no time."
"We are surprised by the statements of [St Petersburg] vice-governor Igor Albin about the new use of the Airborne Troops for the construction of the Zenit-Arena in St Petersburg," the press office of the military unit was quoted as saying by TASS.
While saying that the Russian Airborne Troops are not interested in turning elite troopers into construction workers, the unit's representatives added that even if such a desire would have appeared, the packed timetable would not allow that.
"We would like to note that the Airborne Troops are one of the most elite combat units of the armed forces, and are designed to address the most complex and challenging tasks to ensure the security of our state. Therefore, the paratroopers do not have time for construction works, even regarding stadiums."
Read more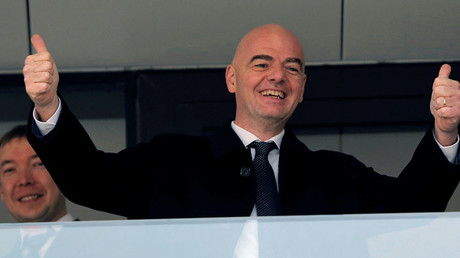 The proposal by Albin was reported by Interfax on August 24. According to the outlet, the official asked an airborne colonel, who allegedly was in charge of overseeing parts of the construction, how much time it would take one of his units to finish the workload. The unnamed serviceman replied that "a month" will do and all is needed was apparently the "order from the Commander in Chief [the Russian President]."
On August 24, the executive director of Metrostroy, a company in charge of the construction of the stadium, considered involving residents of St Petersburg to help out with the final parts of construction.
The Zenit-Arena is named after the St Petersburg-based football club Zenit, which will get the stadium as its main hub once the construction is completed. The site is also set to host games of the World Football Cup 2018 that will take place in Russia.
The stadium was commissioned back in 2007 and construction plans have been adjusted three times as the work was in progress. The cost for the building have skyrocketed from the initial 6.7 billion rubles ($104 million) to the latest estimations of 43.8 billion rubles ($665 million). The latest information suggests the stadium will be completed this year.