11 feared killed, scores injured as car bomb explodes at police HQ in Turkey's southeast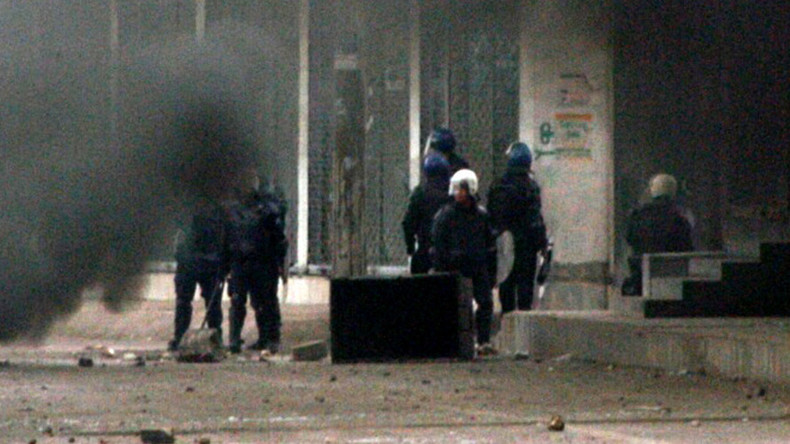 11 people were killed and 78 more wounded when a bomb blast hit a police station in the city of Cizre in the southeast of Turkey, according to local broadcaster NTV.
Turkish Health Minister, Recep Akdag, said over 70 were injured while the death toll remained unclear.
Photos and videos coming from the southeastern city in Turkey's Sirnak Province show destroyed buildings and ambulances rushing to the scene.
The police station was completely destroyed by the blast, NTV broadcaster reported.
Other less powerful blasts occurred at an arms depot nearby, where several buildings were damaged, according to NTV.
The blast was caused by a suicide truck attack carried out by the Kurdistan Workers' Party (PKK), the local governor's office said in a statement.
PKK, who is considered a terrorist organization in Turkey, later claimed responsibility for the attack, according to a website linked to the organization.
Cizre is in Sirnak, a province that borders both Syria and Iraq and has a largely Kurdish population.
On Wednesday, Turkey launched Operation Euphrates Shield, sending its troops into northern Syria ostensibly to take the town of Jarablus from IS. The Turkish operation wasn't authorized by the Syrian government, however. Kurdish YPG command has denounced the offensive, saying Turkey is targeting the Kurds "more than ISIS."
READ MORE: Turkish army shells Kurds 'refusing to retreat' near Jarablus – state media
In April, a human rights group in Turkey sent a report to the UN detailing serious human rights violations committed by the Turkish military during its campaign against the outlawed Kurdistan Workers Party in the country's southeast, as well as during curfews imposed in the region by Ankara.
At that time, several activists from major human right watchdogs went to Cizre and witnessed the aftermath of the military operations, which left the city devastated.
READ MORE: 'UN should open fact-finding mission on human rights violations in Cizre'