Ruins & rubble: Drone VIDEO captures scale of devastation of Italian quake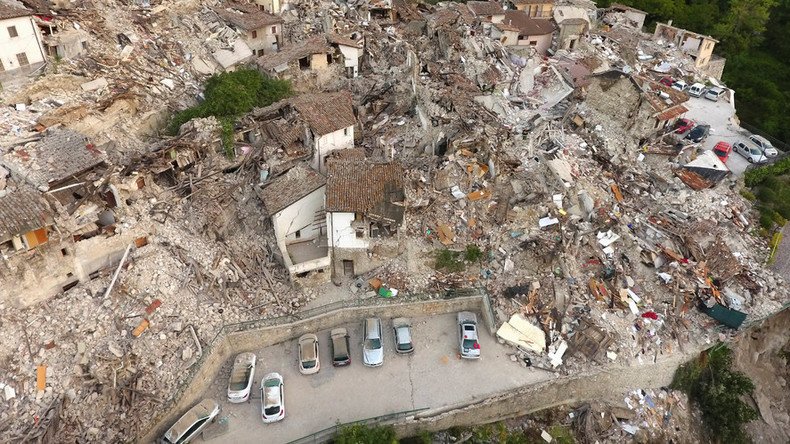 Houses in ruins, piles of rubble – a drone video captured what the small village of Pescara del Tronto has been reduced to by a devastating earthquake that hit central Italy on Wednesday.
LIVE UPDATES: 6.2 earthquake hits central Italy
The village of some 135 residents was located not far from the quake's epicenter and had an ancient church and a bell tower surrounded by small houses before much of it was shaken to the ground.
Official numbers say that at least 20 people were killed there and dozens are still missing.
At least 241 lives were lost when a powerful 6.2-magnitude earthquake followed by some 460 small aftershocks hit Italy's central regions, leaving several cities and towns with severe damage or completely reduced to rubble, emergency officials said.
Rescue operations are still ongoing.
You can share this story on social media: