'Like L'Aquila quake': 6.2 earthquake hits central Italy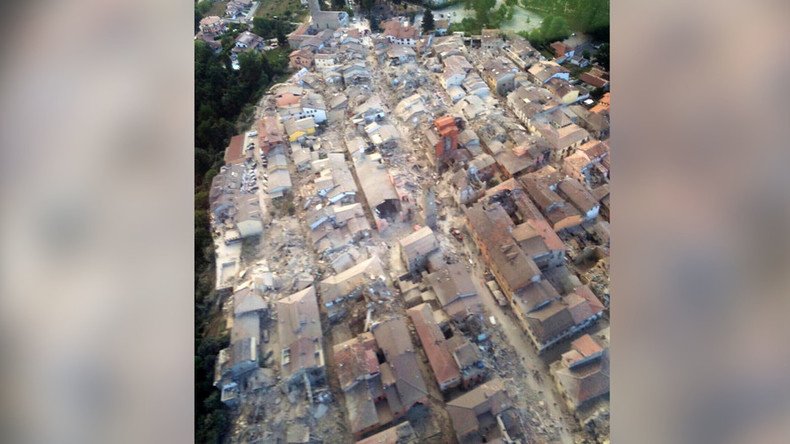 At least 247 people were killed when a powerful 6.2 magnitude earthquake followed by dozens of small aftershocks hit central Italy, officials say. Several cities and towns have seen severe damage or been reduced to rubble, officials said.
10:08 GMT

Some 460 aftershocks have rattled central Italy since the major quake hit on Wednesday, local media report, citing emergency officials.

07:37 GMT

Italy's Council of Ministers is due to meet at 18:00 local time to declare a state of emergency for the affected areas, La Repubblica newspaper reported.

05:05 GMT

Rescuers continue to search for survivors in central Italian towns devastated by the earthquake as the death toll rose to 247, the Civil Protection Department said.

03:47 GMT

The European-Mediterranean Seismological Centre (EMSC) reported that another earthquake, this one of 4.6 magnitude, hit central Italy some 66 kilometers northeast of the town of Terni, which has a population of over 220,000 people. It was the 22nd quake to shake the region in less than 24 hours.

03:14 GMT

At least 86 of the deaths occurred in the small towns of Amatrice and Accumoli, which are located near the quake's epicenter, about 100 kilometers from Rome.