250Gbps: Russian scientists aim to revolutionize computing with plasma-driven antennas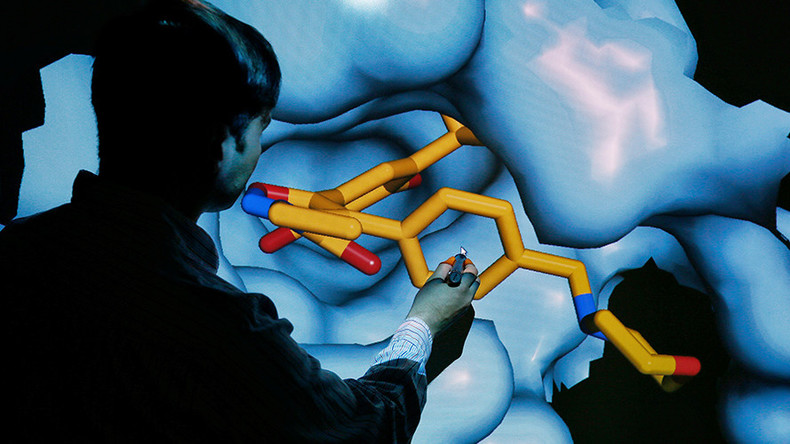 A team of Russian physicists has found a way to tune silicon nanoparticles so they can process optical data at previously unattainable speed, paving the way for the creation of "ultracompact and ultrafast" processing devices.
The findings of the experiment-based survey conducted by scientists from Moscow Institute of Physics and Technology (MIPT) and ITMO University were published in the ACS Photonics journal in late July.
The scientists have performed a series of experiments, studying the response of nanoparticles, made of conventional silicone, to the intense and short laser pulse. They found that if affected by the laser the plasma inside the particles displays an ultrafast reaction.
The silicon particle, thereby, acts as an nonlinear antenna at the speed of about 250 Gb/s processing optical data at the speed far exceeding the one that could be achieved by the means of conventional silicon electronics.
"Today's optical fibers are able to transfer information at record speeds of hundreds of gigabytes per second. However, silicon electronics do not allow such fast information processing. The creation of a nonlinear optical antenna will allow us to solve this problem, and pave the way for ultrafast processing of optical information," Denis Baranov, a researcher with MIPT, told RIA Novosti.
The scientists have established that the antenna's scattering pattern undergoes dramatic changes within a very short span of time when irradiated by the laser pulse. While, normally, a nanoparticle scatters a fairly equal amount of energy backward and forward, it switches to "unidirectional scattering regime" under the influence of the femtosecond laser.
READ MORE:Nanoparticles 20,000 times smaller than human hair can tackle 'superbugs' – study
It envisages a possibility to exert control over the direction in which the light is scattered.
Such property is essential for creation of a first all-optical transistor and, subsequently, next-generation optical computers, which will be able to process much greater amounts of information as they rely on photons. Transistors serve as one of the key components in computing circuits.
"Our work lays the foundation for developing ultracompact and ultrafast all-optical signal processing devices," states the paper, which is called "Nonlinear Transient Dynamics of Photoexcited Resonant Silicon Nanostructures."
You can share this story on social media: