Israeli Air Force, tanks strike Hamas targets in Gaza after rocket hits Sderot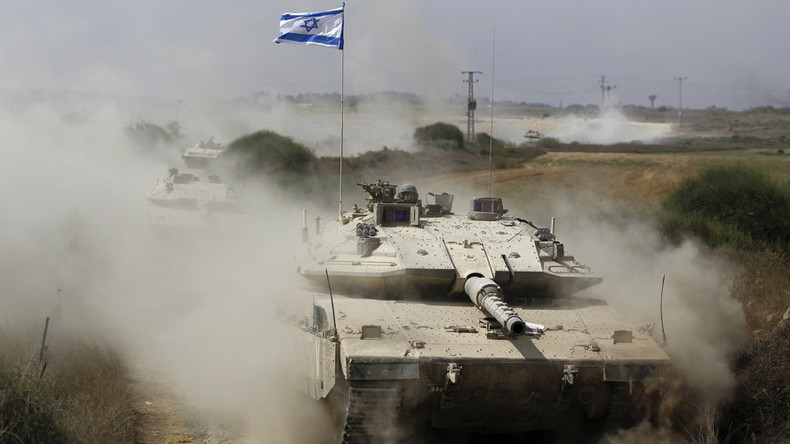 The Israeli military have launched strikes against two Hamas positions in the north of the Gaza Strip, the IDF reported on Twitter, saying the operation was a response to an earlier rocket attack from Gaza.
On Sunday afternoon, both the Israeli Air Force and armored corps on the ground targeted Hamas, who is considered a terrorist organization in Israel.
Moments ago, in response to the rocket attack from Gaza. IAF & armored corps targeted 2 Hamas posts in the northern Gaza Strip.

— IDF (@IDFSpokesperson) August 21, 2016
Earlier in the day, a rocket exploded in the southern Israeli city of Sderot, with the Israeli Defense Force (IDF) saying the missile had been launched from the Gaza Strip.
No injuries or damage have been reported in Sderot, which has a population of 19,000, while the police have called on members of the public to stay away from the scene.
In Gaza, Israeli artillery fire was reported, Haaretz said, citing Palestinian eyewitnesses. Rocket sirens have been sounded in Sderot and nearby communities on the Gaza border, the Israeli media reported.
There so far have been no reports of Palestinian casualties.
In July 2014, rockets from Gaza reportedly left two Sderot residential buildings in ruins. Some 15 people were said to be injured on the Palestinian side in Israel's attack.