Nice joins 10 more French towns in burkini ban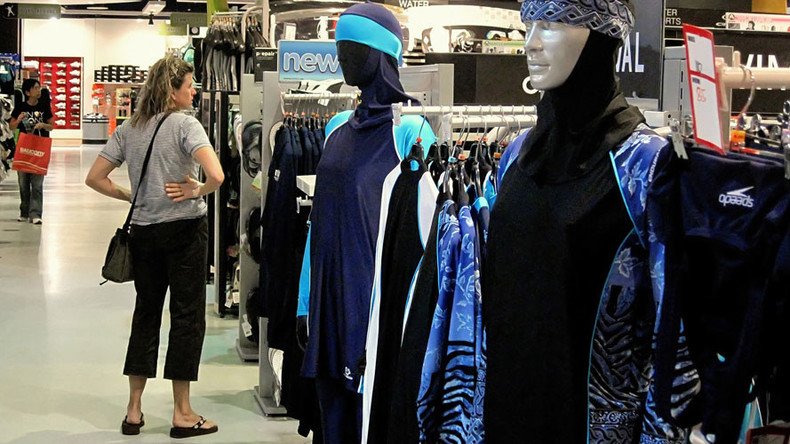 Nice has become the 11th French city to ban Muslim burkini swimwear on its beaches, as more municipalities join the ban after French Prime Minister Manuel Valls' remark that the swimwear is "not compatible" with French values.
In a letter to Manuel Valls, as quoted by Le Figaro, Christian Estrosi, first deputy to the town hall of Nice, expressed his belief that "concealing one's face or wearing a full body-covering outfit to the beach does not match our ideal of social relationship." Estrosi declared his support to French mayors who have already adopted a bylaw prohibiting the swimwear and stressed the need for Muslims to integrate into the French society.
Earlier this week, 10 other southern French towns issued bans on the apparel: Menton, Beaulieu-sur-Mer, Cannes, Cap d'Ail, Eze, Mandelieu-La Napoule, Saint-Jean-Cap-Ferrat, Saint-Laurent-du-Var, Villefranche-sur-Mer and Villeneuve-Loubet.
Three women were fined last weekend in Cannes for wearing burkinis and had to pay fines of €38 (about $43).
Many officials, like Estrosi, voiced support for Valls' statement given that earlier this week to regional newspaper La Provence. He said that the idea of burkini is archaic and is an "expression of a political project, a counter-society, based notably on the enslavement of women […] not compatible with the values" of the French state.
READ MORE: French PM supports 'burqini' ban as 3 more towns set to follow suit
The deputy mayor of Menton, Jean-Claude Guibal went further and explained that there was no religious context to the ban, which is a "political" decision, not ideological. "This ban has nothing to do with religion. Burkini-wearing is not a common Muslim practice, [the ban therefore] is not a show of Islamophobia," the mayor stressed, adding that in his town he's never seen the swimwear, and does not wish to – for the respect of the secular French state.The majority of cities have adopted the ban until the end of the month, adding that it could be prolonged.
You can share this story on social media: