At least 10 killed, almost 300 wounded in string of blasts in eastern Turkey (PHOTOS, VIDEO)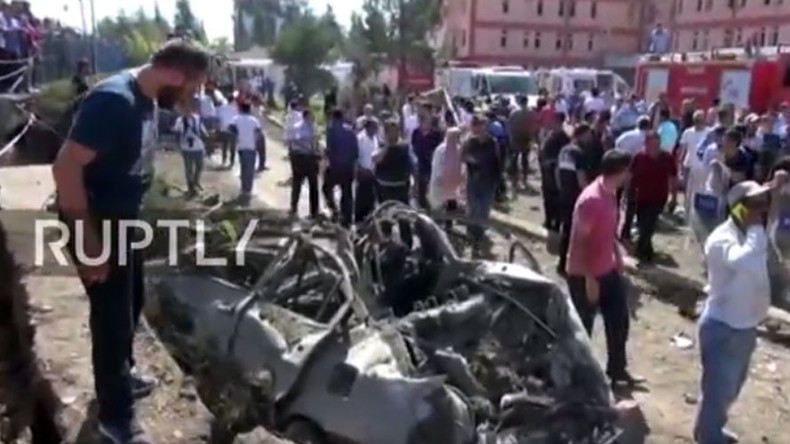 A third explosion in the past 24 hours has rocked eastern Turkey, killing four security personnel and injuring seven in Bitlis province. It comes after two car bombings targeted police stations, leaving at least six people dead and as many as 290 injured.
First, village guard Müslüm Yaldız was killed, and a soldier wounded in clashes with PKK militants in the village of Nazar, Hurriyet Daily News reports. Then, a hand-made explosive went off on a road near the village of Gayda, when a military vehicle was passing by. Three soldiers were killed and six injured in that attack.
Early Thursday, a car bombing hit police headquarters in the eastern Turkish city of Elazig, the administrative center of Elazig Province.
At least three police officers were killed, according to local Governor Murat Zorluoglu.
The Turkish premier Binali Yildirim put the number of those injured at 217, after the governor's office earlier said 146 people were wounded.
A bomb-carrying car exploded in front of the police station building, creating a hole in it and severely damaging the facility, according to local media.
Another car bombing attack on a police station in the eastern province of Van, near the Iranian border, killed a police officer and two civilians late Wednesday.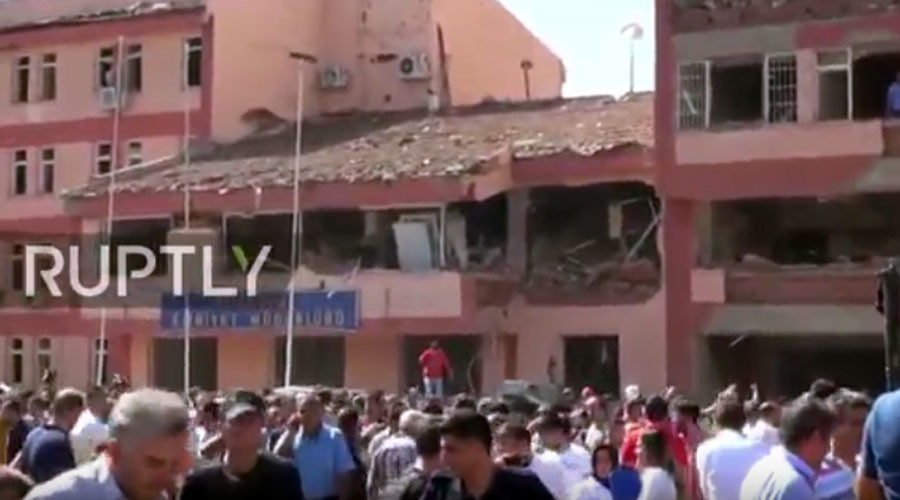 At least 73 people, 53 of them civilians and another 20 police officers, were injured, an official told AP.
Turkish authorities blamed the Kurdistan Workers' Party (PKK) for both attacks.