Train crashes in southern France, about 60 injured - local media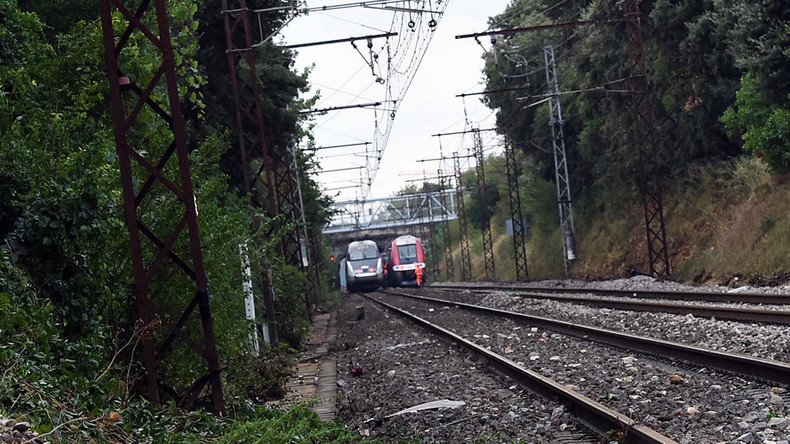 At least 60 people have been injured in a train crash in southern France, local media report, citing rescue services. The incident occurred on a railway line between the cities of Nimes and Montpellier.
According to French TV channel BFM, at least 10 people were seriously injured in the train crash and about 50 more suffered minor injuries.
One person is in critical condition, BFM TV reports. The train did not derail but the first carriage was seriously damaged, according to the TV station.
At the same time, French railway company SNCF confirmed the injuries of only 13 people, saying that three crash victims suffered serious injuries and 10 more were slightly injured.
The accident happened in the municipality of Saint-Aunès, just east of Montpellier.
The train collided with a tree that had fallen on the line during a storm, according to France Bleu Radio.
The outlet also reports that the train experienced a serious collision, leading to one person being thrown from the carriage.
Railway traffic was stopped between Montpellier and Nimes following the incident, French media report.
The crash victims are in a state of "relative or absolute emergency," medical sources at the scene told BFM TV, adding that several of those seriously injured were evacuated by helicopter.

About 200 people were on the train, according to France Bleu Radio.
You can share this story on social media: