'It makes no sense': Australians pay over 60% more for their gas than Japanese, survey shows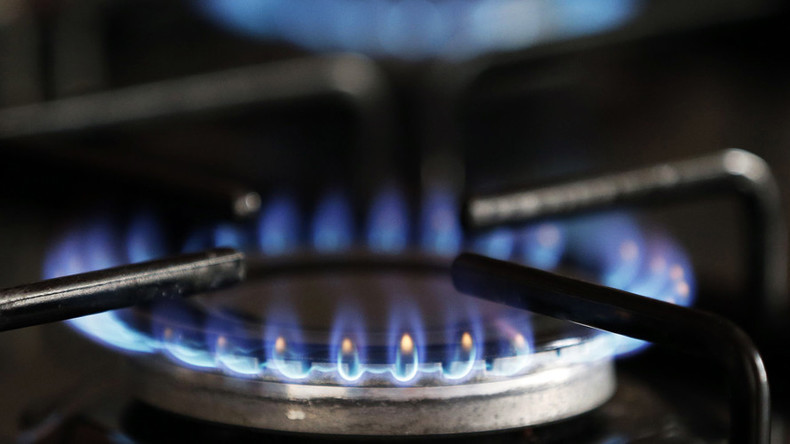 A lack of competition and cartel-like behavior has hiked the gas price for Australians, according to analysts. For the Japanese, Australian gas comes with a 60 percent lower price tag.
In a matter of the several months since May, the wholesale gas price on Australia's east coast has surpassed that in Japan by as much as 65 percent, reports News.com.au, based on a survey by Australia's Institute for Energy Economics and Financial Analysis. The analysis was made ahead of a meeting of state and federal energy ministers at the Coag Energy Council on Friday.
The situation looks even more irrational considering the fact that Australia has large-scale gas deposits and its citizens could actually "swim in gas," while Japan has low gas deposits and has to import large volumes of liquefied gas from as far away as Australia.
Back in April, the Australian Competition and Consumer Commission (ACCC) warned of possible price fixing, having conducted an inquiry into the east coast gas market.
"There are currently very few constraints on monopoly pricing by pipeline operators," ACCC chairman Rod Sims said at the time.
There is no shortage in gas supply in Australia whatsoever and the current surge in gas retail and wholesale prices is due to smaller companies now selling gas at home, News.com.au quotes finance and energy analyst Bruce Robertson, from the Institute for Energy Economics and Financial Analysis, as saying.
Australian companies are currently committed to overseas exports of liquefied gas, weakening competition at home and opening the way to price fixing.
READ MORE: Australia 'puts the gas down' to end 40-year deficit – Morgan Stanley
"Bearing in mind the high costs of transport and liquefaction, it makes no sense that Australian gas should be cheaper in Japan, one of the highest-cost markets in the world. Australian consumers would be correct to question why this is the case," said Robertson, as quoted by News.com.au.
This situation became possible because of the long-term contracts of Santos, Shell and Origin Energy, which continue exporting liquefied gas overseas. According to Australian legislation, the companies are not obliged to inform about production of their gas wells.
"The lack of consistent, publicly available data on the sector is an impediment to participants, investors and policymakers," Sims said in April.
The major players now controlling Australian domestic gas market are BHP Billiton and ExxonMobil, They were allowed to cooperate in "joint marketing ventures," which could be compared to a "legalized cartel," according to Robertson.
A somewhat similar situation is forming on Australia's electricity market.
In South Australia, huge spikes in wholesale electricity prices have been registered, the Guardian reported last week. An in-depth report by the Melbourne Energy Institute suggested it was caused by fossil fuel power generators withdrawing supply of electricity for brief moments, to push the price of electricity up.
Australia's electricity generation is based on power stations burning cheap fossil fuel, coal (about 69 percent) and gas (about 14 percent).
READ MORE: ​Australia's electricity 'to be dominated by renewables' in 25 years
Having served as a testing ground for British nuclear weapons in the 1950s, Australia became the world's third-largest uranium producer after Kazakhstan and Canada. But Australia has never developed a nuclear industry of its own and does not possess any nuclear power generation facilities producing cheap electricity.
Now that the domestic price of gas is on the rise, the price of electricity generated by ecologically clean gas power stations is experiencing a surge.
The new federal minister for the environment and energy, Josh Frydenberg, is calling for an increase of gas supplies in Australia. Yet given the situation with just two companies controlling the domestic gas market, the prices are not likely to go down, Robertson notes.
The Coag Energy Council meeting on Friday, which has "no bloody idea of the productive capacity of existing wells," according to Robertson, is likely to recommend augmenting gas production in Australia, which is unlikely to get things moving on the domestic gas market.