Knifeman goes on rampage inside Austrian train, stabs 2 passengers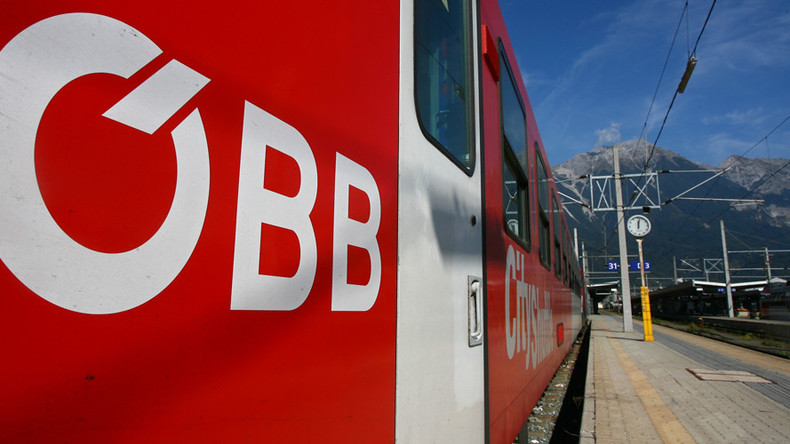 A 60-year-old man "with mental health problems" armed with a knife has attacked passengers on a regional train in Austria, injuring two people, police said. The attack is the latest in a string of knife assaults in Europe.
The knife attack took place on a regional train traveling between the Austrian towns of Bludenz and Feldkirch at around 6.30am local time on Thursday, according to local media.
Police said that a German man aged 60 had stabbed a 19-year-old passenger in his stomach, also injuring his back, and afterwards attacked another passenger's neck. The second victim was 17, according to police.
After the train driver had alerted the emergency services, the attacker was arrested immediately once the train arrived at the nearest station. During arrest the assailant fought back, forcing the police to deploy pepper spray.
A 22-year-old man who helped the officers during the arrest was slightly injured in his hand.
"The attacker obviously had mental problems," Horst Spitzhofer, spokesman for the Austrian police, said later in the day.
The train continued on its journey after the attacker had been arrested.
The incident is the latest in a spate of knife attacks involving various motives that have happened across Europe in the last few weeks.
On Saturday, six passengers were injured when a 27-year-old man, also armed with a knife, set light to flammable liquid inside a train in the Swiss canton of St. Gallen.
In early August, a 19-year-old suspect attacked people at Russell Square in central London, killing one woman and injuring five. Police said terrorist motivations were also investigated, though the attacker's mental health "raised concerns."
READ MORE: Knife attack & shooting in Cologne, suspects on the run

Earlier in July, a 17-year-old Afghan refugee badly injured four passengers with an ax and a knife on a commuter train bound for the town of Wuerzburg in northern Bavaria, Germany. He was shot dead by police when trying to leave the train. Islamic State (IS, formerly ISIS/ISIL) claimed it was behind the attack, which it said came in retaliation for the West's operation against the terrorist group.
Previously, German police warned that national railways are vulnerable to new terrorist threats that might happen at any time, including lone wolf attacks.
Railway passengers are subject to increased security threats "that could manifest themselves in a successful attack at any time," the Federal Criminal Police Office (BKA) said in an internal report cited by Focus magazine.