Hundreds of S. Koreans shave heads in protest over US THAAD missile system placement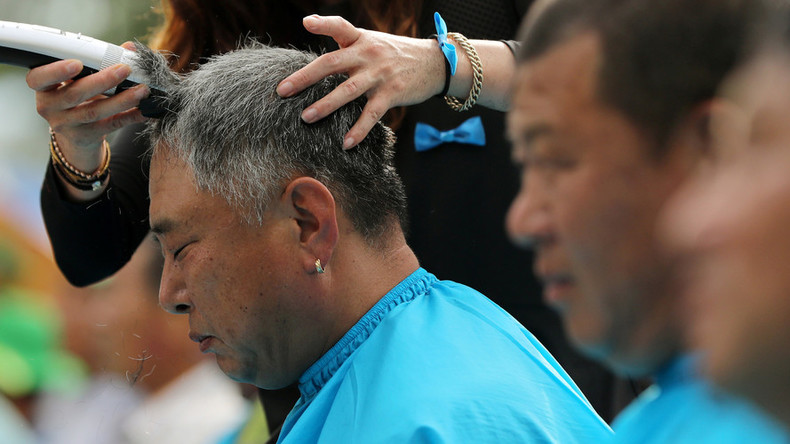 About 900 South Koreans shaved their heads in protest against the decision to place a US THAAD missile defense system on their land with the purpose of countering threats from North Korea. This is the latest in a series of rallies against the missiles.
The protest was held on Monday in the county of Seongju – the site of the placement.
The government approved the deployment of the THAAD system based on the North's repeated threats to both the South and the US of "merciless" and "annihilating" nuclear strikes. However, protesters continued their show of defiance to the decision, voicing concerns over the perceived cancer risk – owing to the system's powerful radar – and the THAAD system becoming a wartime target should an enemy choose to strike.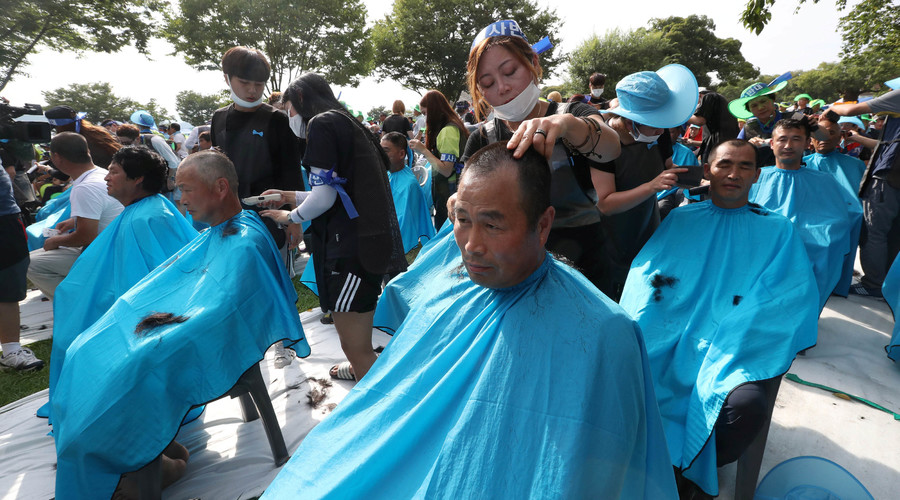 Regional neighbors have also expressed sharp disagreement, with China considering the missiles a threat. North Korea has even promised to strike in retaliation.
In the Seongju protest, hundreds of protestors sat in silence while their heads were shaved, and also chanted "No THAAD!" Most of those who had gathered to demonstrate were melon farmers.
"THAAD should not be deployed at all, not just in Seongju, but anywhere in South Korea," one 63-year-old farmer told Reuters. "We residents gathered here and shaved [our] heads to demonstrate against its deployment."
Protest leader Kim An-soo told the agency: "This is the most powerful way of displaying protest… We cannot protest any bigger."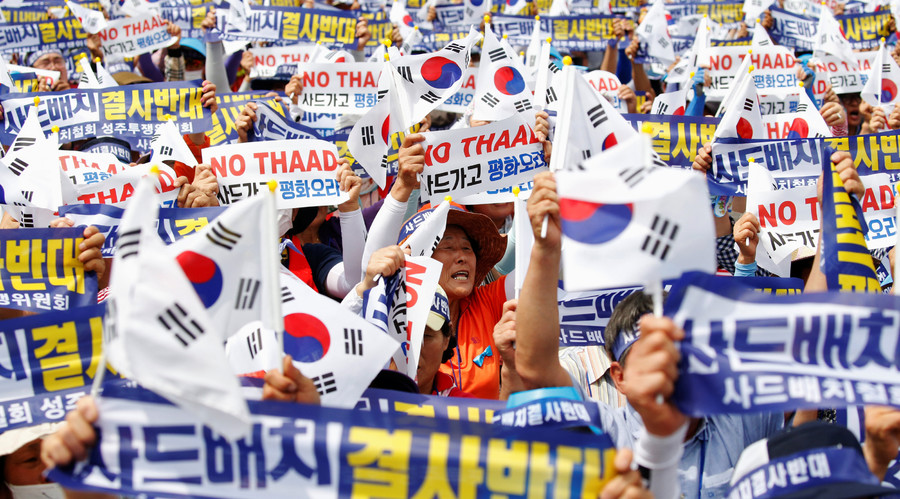 The rally follows countless other protests, including in July, when a crowd egged Prime Minister Hwang Kyo-ahn while he was on a visit to the area following the decision to make Seongju the site of the deployment.
Larger protests were held in Seoul around that time.
The system forms the core element of America's multilayered defense program in the region, and is also geared toward defending its troops there.