Entire Indian village fined for breaching 'draconian' prohibition law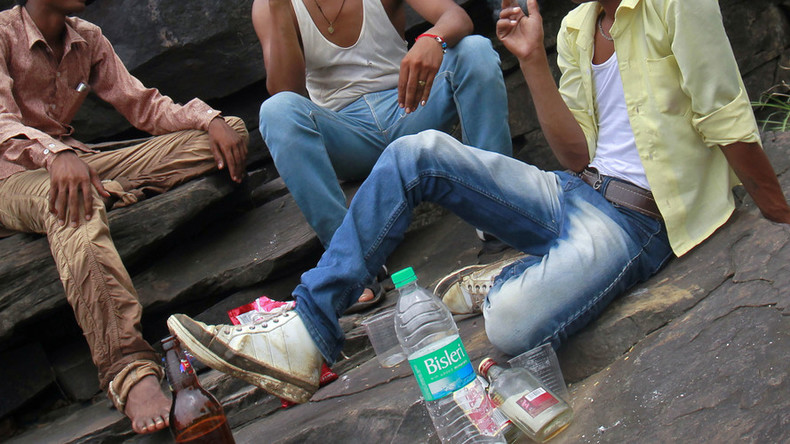 Fifty households in a village in eastern India have been fined in a collective punishment for violating Bihar state's new strict prohibition law.
The entire village of Kailashpuri was ordered to pay 5,000 rupees ($75) each after authorities found liquor bottles there, PTI news agency reports.
Read more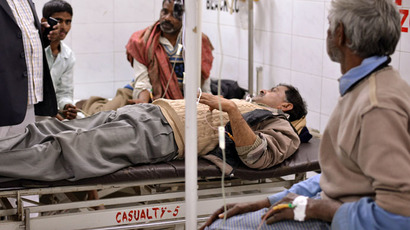 It's believed to be the first instance of a collective punishment being meted out since the law was adopted in Bihar state in April, but not the first scandal linked with the alcohol ban. A man in the village of Rampur-Budheswari in eastern Bihar was recently jailed for drinking as he was celebrating his son's birth, Gulfnews reported citing local media.
The new law holds every family member, including children, responsible if a bottle of alcohol is discovered at their home.
Drinking at home is punishable by 10 years in prison, and the same sentence applies to drinking in public, as well as the unlawful trade and transport of alcohol.
Fines can also be quite hefty, amounting up to $13,000.
Moreover, a free phone line has been set up to make it easier for residents to report each other to the authorities if they see alcohol in a neighbor's home.
The legislation only makes exceptions for addicts who receive alcohol prescribed by a doctor and for some army regiments.
The law was one of the campaign pledges of Nitish Kumar, who was re-elected as chief minister of the state last year.
READ MORE: Wave of suicides engulfs Indian village: locals blame demons, science blames pesticides
"I reaffirmed to myself that there is no going back, whatever may be the consequence. Experiencing the socioeconomic benefits and outcomes, I am more than determined to implement total liquor prohibition in Bihar in true letter and spirit," he said.
Some families in Bihar state and across India have even "cheered for" the ban.
The state revenues had skyrocketed by 1,000 times over the past decade, rising to about $600 million, Sky News reported.
Not everyone in the government welcomes the ban, however. The Rashtriya Janata Dal (RJD), a coalition partner in the ruling government, slammed the law as being "very strong and draconian in nature."
"It would have been better to conduct a referendum of this issue in Bihar. I am of the view that the prohibition law should be reviewed by the government," RJD vice-president Raghuvansh Prasad Singh told the local media on Friday.