At least 10 children killed in Yemen after school reportedly hit in airstrike
At least ten children have been killed and almost thirty injured in north-western Yemen, Doctors Without Borders said after a reported airstrike on a religious school.
Doctors Without Borders (MSF) said on Twitter that at least ten school children have been left dead and 28 injured in Yemen's Saada province.
Al-Alam News Network and Iran's Tasnim news agency said some 50 school children were killed.
A video obtained by Ruptly shows numerous children with head, arm and leg wounds being carried away on stretchers with blood covered faces and bodies.
The video also provides still pictures of the bodies of children presumably killed, some with dismembered limbs and covered with dust.
RT Arabic reports citing local sources that the strike happened at 8 am local time as children were taking their exams.
WARNING: VERY GRAPHIC VIDEO, ANOTHER VIDEO AND IMAGES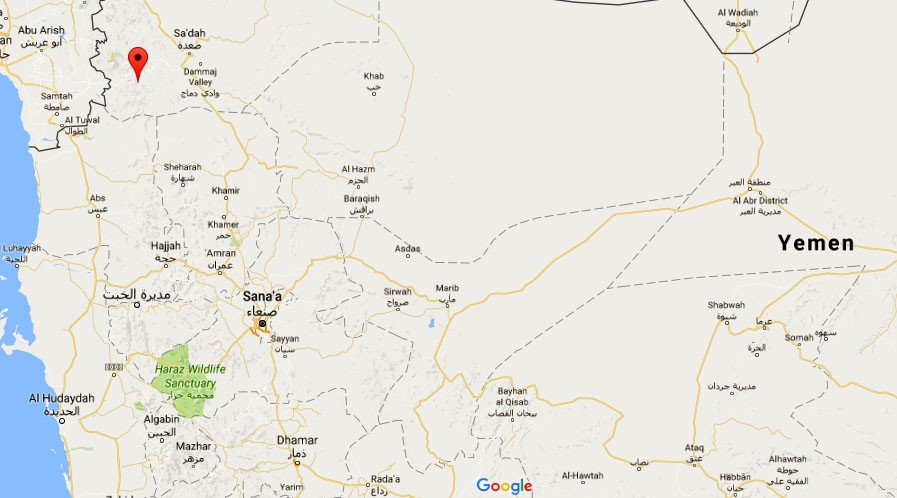 There has been no official confirmation that the video portrays the exact aftermath of the alleged air strike on Saturday so far, however.
Since last March, Yemen has been the target of an air campaign launched by a Saudi Arabian-led coalition being carried out at request of President Mansur Hadi's government, who is waging a civil war against a rebel Houthi movement, which recognizes Abdullah Saleh, who was ousted earlier, as Yemen's legitimate president.
The alleged air strike would add to a growing list of civilian casualties in Yemen blamed on the Saudi-led coalition. At least nine people were killed in a bombardment on the Yemeni capital, Sanaa, earlier this month when a potato chip factory was hit.
One of the deadliest attacks on civilians occurred in September of last year, when 131 people died in an airstrike on a wedding in the village of Al-Wahijah. Locals blamed the assault on Saudi Arabia, though Riyadh strongly denied responsibility.
In April of 2015, Saudi aircraft attacked a crowded marketplace in Mastaba, a village in Yemen's northern Hajja governorate. UNICEF, the UN children's agency, estimated the death toll from those airstrikes at 119, including 22 children.
Human Rights Watch later examined the bomb fragments found at the site and determined they came from a "US-made satellite-guided bomb". The US alongside the UK is one of the major arms suppliers to Saudi Arabia.
This is not the first time coalition airstrikes have targeted civilians, Deputy United Nations Director at Human Rights Watch, Akshaya Kumar, said in an interview with RT.
"What we've seen is that the Saudi coalition is not seeking to distinguish between lawful military targets and civilian places," Kumar said.
"We will put forward a resolution to ban or rather suspend Saudi Arabia which means a temporary leave. We will remove them from their membership [in the UN]," Kumar added.
The school was located far away from the so-called "conflict zones," Yemeni journalist Hussain Albukhati said, adding that it could have been targeted "directly and deliberately."
"Either the US or Britain are giving the Saudis wrong information, or the Saudis are deliberately targeting those areas, it [must] be one of these two," he told RT.
Juan Prieto, the representative of Spain's MSF mission in Yemen, told RT that locals and MSF employees are trying to avoid crowded places in the area where the airstrike occurred.
"Most of the staff and civilians are afraid to gather at social events," Prieto said, citing the danger of similar attacks. Meanwhile, dire medical shortages are adding to the plight of the locals.
"We are now facing a complete collapse of medical services," he said, adding that in particular children are facing "an alarming level of malnutrition."
READ MORE: US approves $1.15bn tank sale to Saudi Arabia
Just recently, Washington gave a green light to the sale of 133 tanks and 20 recovery vehicles to Saudi Arabia, while praising the Saudi Kingdom as a "leading contributor of political stability and economic progress" in the Middle East. The deal was estimated at $1.15 billion by the US Defense Security Cooperation agency in its notice to Congress.
According to the latest figures issued by the UK's Campaign Against Arms Trade (CAAT), Great Britain is also heavily involved in arms deals with the Gulf State. CAAT estimated that the UK has licensed £3.2 billion in arms sales to Riyadh since the beginning of the Saudi campaign in Yemen.
On August 2, UN Secretary General Ban Ki-moon voiced "very serious concerns" over the killing of children in Yemen.
"I still have very strong concerns about the protection of Yemeni children," the official was quoted as saying by AFP. According to a recent UN report, the Saudi-led coalition was responsible for over 60 percent of 785 child casualties in Yemen in 2015.
You can share this story on social media: