'We are popular, not populist' says head of Iceland's Pirate Party as public support soars
Vowing to promote institutional reform and the right to privacy, Pirate Party leader Birgitta Jonsdottir says her party is ready to shake up old-school politics, as polls suggest over one in four Icelanders will vote for it in upcoming October elections.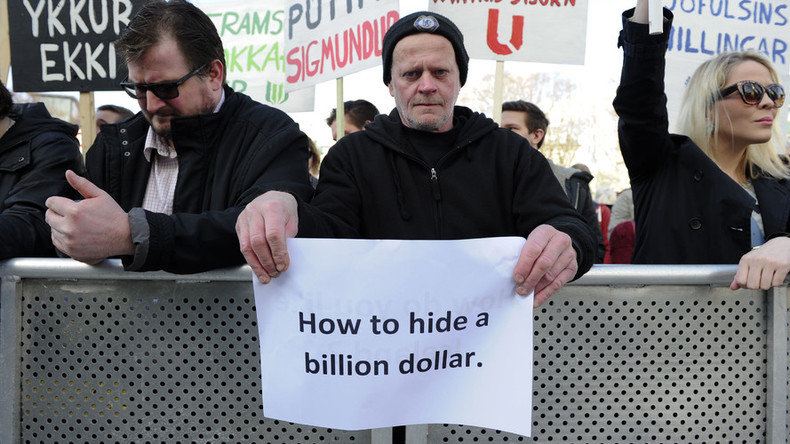 The anti-establishment party, which currently has only three MPs in the Icelandic parliament, could see 18 to 20 elected in the next election, the latest opinion polls suggest, according to Iceland Monitor.
Jonsdottir, a former member of the WikiLeaks team, says the Pirate Party, founded four years ago, is ready to form a government with any coalition partner that supports its agenda to bring about a "fundamental system change."
"I look at us and I think, we are equipped to do this," she told the Guardian.
"Actually, the fact we haven't done it before and that we won't have any old-school people telling us how, means we'll do it more carefully. We will be doing things very differently.
"...we are well prepared now. This is about change driven not by fear, but by courage and hope. We are popular, not populist," she added.
Icelanders' distrust of politicians reached a boiling point when the Panama Papers revealed that then-Prime Minister Sigmundur David Gunnlaugsson had once owned an offshore company (now controlled by his wife) that held debt from failed Icelandic banks. Thousands of people, outraged by their PM's alleged offshore accounts, took to the streets of Iceland's capital in what appeared to be the largest protest in the country's history. The scandal prompted Gunnlaugsson to resign in early April, with early general elections likely to be held in October.
Experts say they can "very easily see" the Pirate Party, which advocates "direct democracy, transparency, civil rights, self-determination rights, access to information and responsible decision making," winning 20-25% of the vote this fall.
"After that, their success will depend on what they can really deliver; how much they make of their first term," Eva Heida Önnudóttir, a political scientist at the University of Iceland, told the Guardian.
"With numbers like those, you risk becoming a part of the establishment."
Önnudóttir, who likens the Pirates' appeal in Iceland to that of Podemos in Spain and or Syriza in Greece, says that even though the Pirates "don't have clear policies in many areas, people are genuinely drawn to their principles of transforming democracy and improving transparency."
"We are a democracy in transition in Iceland, like everywhere else... We need to modernize our democracies," the Pirate Party leader told Reuters in June.
"People look at governments like a big daddy to take care of everything, but at some point you have to grow up and take responsibility," she added.
You can share this story on social media: