Powerful 7.2 quake strikes Pacific off Vanuatu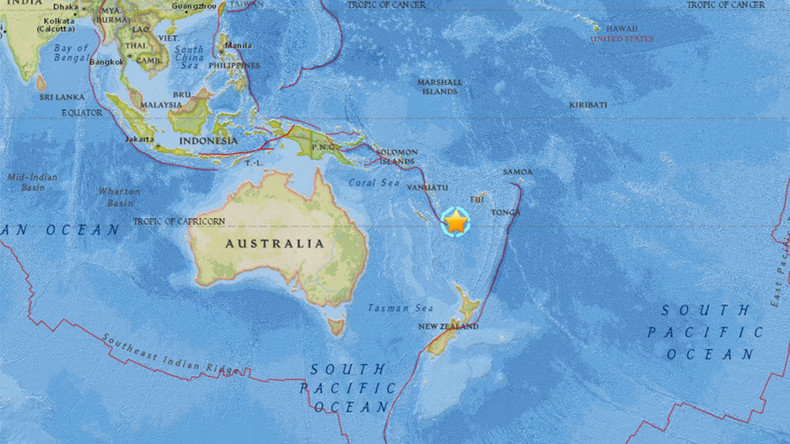 A 7.2-magnitude earthquake has struck southeast off the island nation of Vanuatu in Oceania, US Geological Survey has reported. An alert over a local threat of a tsunami was issued by the Pacific Tsunami Warning Center (PTWC).
The quake hit less than 500 kilometers southeast of the Republic of Vanuatu (population 243,000) and 109 kilometers off the coast of Ile Hunter, part of French Pacific territory of New Caledonia (population 262,000), according to the USGS. It was registered at a depth of 2 kilometers.
PTWC issued a preliminary warning of a "hazardous tsunami waves" possible within 1,000 kilometers of the quake's epicenter. The warning covered Vanuatu, Fiji and New Caledonia.
It later said the quake "no longer poses" a tsunami threat.
The quake's magnitude was downgraded from 7.6 to 7.2 by the USGS.
There were no immediate reports available on damage or casualties.