Jewish filmmaker slams Berlin hotel for removing Israel dial code after Arab 'request'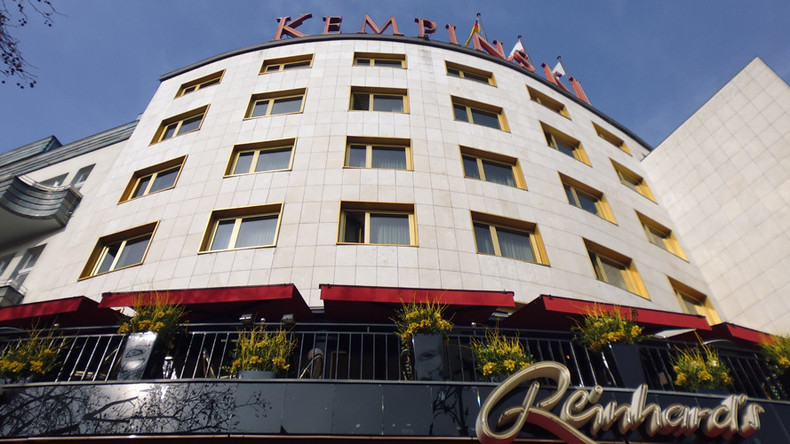 A French filmmaker of Jewish origin unleashed a media furor after he revealed that the Kempinski Bristol hotel in Berlin does not list Israel's dial code, with employee citing "requests" from Arabic customers.
Claude Lanzmann, an author of Holocaust documentary "Shoah," vented his frustration at the Kempinski Bristol Hotel in Berlin, writing an open letter in the German outlet FAZ.
During his recent stay, Lanzmann tried to find Israel in the list of dial codes provided by the hotel. The country however was not mentioned among the states one can call directly from the room.
"How is it possible, in 2016 in Berlin, the capital of the new Germany, that Israel was eliminated and eradicated?" Lanzmann wrote. Instead, Kempinski Bristol offers an opportunity to dial Israel via an own call center.
Seeking explanation, the filmmaker addressed the issue at the hotel's reception. The answer he got there, Lanzmann wrote "shocked him."
The hotel's clerk said that the measure was "a deliberate decision by the management of Kempinski-Hotels."
The reason behind the move triggered even more outrage by the filmmaker.
"The majority of our guests are Arabs and they demanded Israel's [code] to be deleted," the employee was quoted as saying by Lanzmann.
Israeli ambassador to Germany Yakov Hadas-Handelsman called the case a "great shame," Suddeutsche Zeitung reports.
"We were appalled and shocked by the incident. It is in itself a great shame. The fact that it has occurred in Germany and at that very hotel chain, is an even greater disgrace. That needs no explanation. We expect that the hotel draws the right conclusions," the official said.
The incident triggered quite a response online, with people calling it a scandal. Some alleged that the Kempinski hotel simply "caved in" to the alleged demands of Arabic customers.
"Shame on you," another post stated, pointing out that the hotel, located in the noble Kurfurstendamm street stands near a synagogue.
Der Skandal ist ja die Begründung: Arabische Gäste verlangten die Tilgung Israels aus dem Telefonbuch. Und das Hotel #Kempinski gab nach.

— Gideon Böss (@GideonBoess) August 11, 2016
The hotel itself was quick to brush off any accusations, calling what happened an "oversight" and "apologizing" to Lanzmann, Der Spiegel reports.
"There was never a direct order" not to include Israel in the fast dial list, Suddeutsche Zeitung quoted a Kempinski representative as saying. It adds that the code was now added.
You can share this story on social media: