France calls on public to house refugees as asylum centers reach bursting point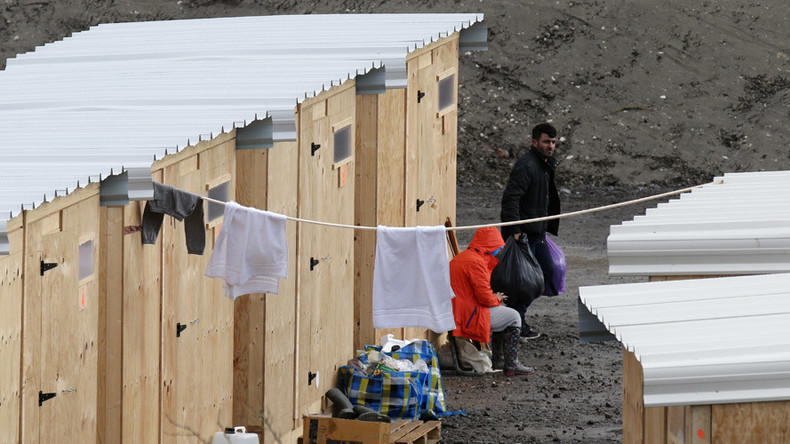 The French government wants members of the public to take in refugees because there is no room left at the country's asylum centers. The authorities are even offering financial handouts to charities which actively engage in finding accommodation.
The sheer numbers of migrants entering France has forced many to sleep out on the streets because refugee centers do not have enough beds to house everyone.
Read more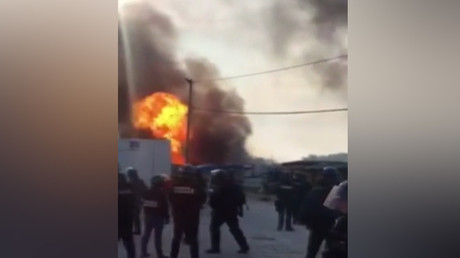 That has led the government to come up with a plan to try and get members of the public to take in refugees who have nowhere to go. The idea is being championed by Housing Minister Emmanuelle Cosse, who understands that something needs to be done given the sheer number of refugees in need of accommodation.
"By the end of September, we will more than double the capacity of the refugee centers, from 2,000 to 5,000 beds," she told Le Monde, adding that all major cities across the country had accepted the move.
The housing minister also mentioned that a further 50 centers would be built in addition to the current 147 accommodation units that are in use.
The government is also willing to give financial incentives to charities which help to find housing for migrants. The authorities are willing to give €1,500 (US$1,675) per refugee every year, if a charity manages to find homes for 50 or more refugees. However, this will only apply to those people who have been registered as refugees.
Those looking to engage in the scheme have to commit for at least five months and must give the refugee a private room, while the system is aimed to be up and running by October.
The matter is particularly pressing in Paris and some charities have already engaged in trying to find private accommodation. The system of giving shelter to refugees has seen 15,000 housed between August 2015 and July 2016. However, the capital is unable to cope with the sheer numbers of new arrivals.
Around 50 to 60 people are coming to Paris every day, however only between 80 and 100 beds become available every week, as people leave to go into shelters or move to a different area of the country.
One woman, who wished to remain anonymous, spoke to the Local about her experiences of housing a refugee in Paris for five months, calling it "a genuinely positive experience."
"I now have a friend from a background I would never have come across in my day-to-day life," she said, adding that they would often share meals and discussions.

"It gave me a chance to personalize a faceless issue that confronts us almost daily. I have an intimate understanding of the reasons he left, the risks he took to get to Europe and the determination he has to fit in and stay."
La dernière sortie délirante d'Emmanuelle Cosse sur les migrants confirme la dangerosité des marionnettes de Bruxelles qui nous dirigent

— Florian Philippot (@f_philippot) August 11, 2016
However, the woman admitted that there were problems, citing the language barrier as a particular hurdle that had to be overcome, while also adding that people looking to enter into the scheme needed to be committed.
"Language was probably the biggest barrier. Even though he had French lessons three days per week, communication was not always easy. Sometimes it required extra concentration which could be difficult after a long day at work," the woman said.
Not everyone is happy about the proposed plan. The vice president of the far-right National Front Party, Florian Philippot, hit out at the move on Twitter.
"This move by Emmanuelle Cosse regarding migrants confirms the dangerous path that the puppets of Brussels are leading us down."
Philippot was referring to the quota plan, which has been introduced by the EU for countries within the bloc to house refugees. The number of refugees in France is expected to rise to 30,000 by 2017 as the country takes its share of the quota set by the EU.