3 opinion pollsters mistaken for thieves, abducted & beaten by mob in Mexico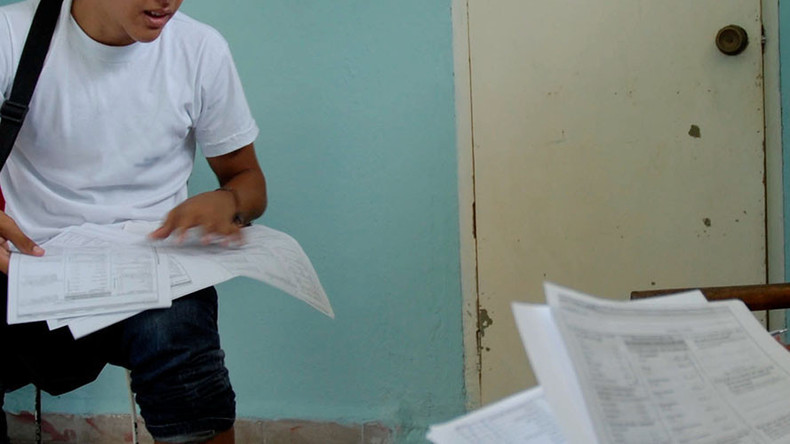 Opinion polling can be dicey, as three people conducting public opinion surveys in southeastern Mexico found out while being held captive and receiving a thrashing at the hands of locals who had mistaken them for burglars.
Five pollsters were working their way through small towns in the municipality of Centla in Tabasco State on Monday night, going from door to door conducting an opinion survey for Simo Consulting company. Confusion spread after one of the residents of the town of Villa Ignacio Zaragoza accused the pollsters of wanting to rob him, a claim that attracted the attention of his neighbors, who didn't bother to sort out the matter and enthusiastically attacked the newcomers.
The three unfortunate pollsters, one of whom was a woman, were held captive by the mob for hours and severely beaten. El Pais reports that up to 600 locals took part in the abuse.
Read more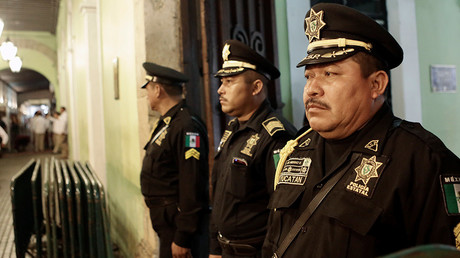 Local media initially reported that the three captives were actually criminals posing as opinion survey workers, and as the news spread to the nearby village of Lazaro Cardenas, two other Simo Consulting employees were confronted by a crowd. They were more fortunate than their colleagues, however, and managed to take refuge in a local official's home.
Shortly after midnight on Tuesday, the polling company issued a statement confirming that its staff had been abducted in Tabasco State and asking the authorities for help. All of the pollsters were consequently rescued on Tuesday morning in a joint operation involving Mexican police, navy and soldiers.
One of the captive pollsters was seriously wounded and the other man had suffered severe blows, while the woman's condition is unknown, local media reported. All were taken to the hospital. One resident is said to have been injured during the police operation, as officers had to use their weapons to disperse the mob.
Simo Consulting condemned the attack in a Tuesday statement on its Facebook page in which it denied that its employees had been involved in any criminal activities, saying they were merely doing their job.
"We regret and condemn the horrific act of violence committed against our workers. We stress that none of them was involved in any criminal activity in the municipality," the statement reads.
"Our team was in Centla merely to conduct their work, taking part in a study to evaluate the trends of public opinion of our population."
The company also thanked the authorities for helping to secure the release of its employees.
The Tabasco state authorities have denounced the crowd's behavior, stressing that lynching is not a lawful option.
"People cannot take the law into their own hands, it's the job of the proper authorities […] The state government condemns these acts," state Interior Secretary Gustavo Rosario said.
A recent drop in oil prices has plunged Tabasco State into a deep social and economic crisis because the local economy lives off the oil industry. Some 1,000 theft complaints were submitted in June alone, El Pais reports, leading people to fear letting strangers on their doorstep.
This is not the first incident involving pollsters in Mexico. In October of 2015, an angry crowd attacked two public survey workers in Ajalpan, a town southeast of the capital, Mexico City. Residents killed the men and burned their bodies, accusing them of sexually molesting a local girl, who later claimed she'd never seen them. Simo Consulting reported at least 63 attacks on its staff in 2015.