Drone me: Google patents UAV for video conferences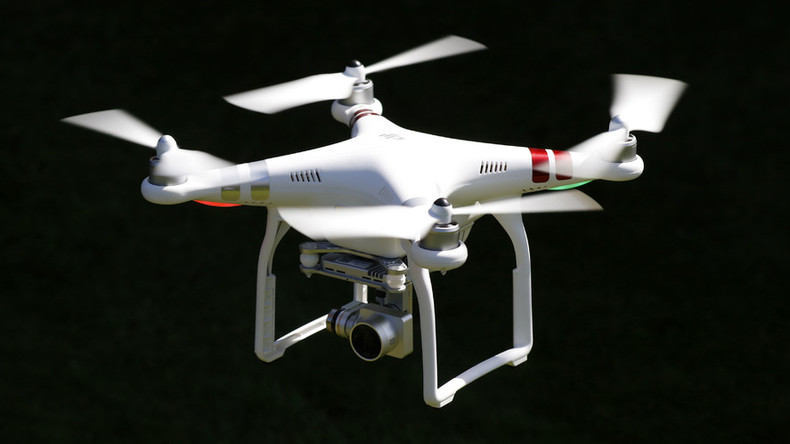 Based on Google's latest new patent, the tech giant could be looking into developing drones with screens for office video conferences. The idea is that small drones could conveniently film and project virtual images of people over distances.
Everyone working in the office knows how unreliable video conferences can be, especially with bad internet connections and overworked computers. Setting up extra equipment might also be an issue.
This is where Google's new patent comes in, potentially freeing the boundaries of conferences by making it feel like remote participants are really in one room.
"Telepresence systems may provide a remote user with the ability to feel fully present and engaged with one or more participants at another location, physically separate from the location of the remote user," the patent states.
It also describes small drones that could be fitted with a screen and project virtual version of people from various locations as they hover above filming from various difficult angles.
The patent says that the drone would use a cellphone to connect to the internet or be paired with another device.
Based on the images the drones could have a quadcopter-shaped form.
"A mobile telepresence system may include frame, a propulsion system operably coupled to the frame to propel the frame through a designated space . . . The image output device may project an image into the screen in response to an external command," the patent adds.
Another image in the patent shows something resembling an inverted hologram with the drone equipped with projection camera that would display images of people.
Google believes that this technology will be beneficial and not distracting: "Implementation of a mobile telepresence system on a relatively compact and operationally efficient airborne platform such as a quadcopter may provide significant improvements in, for example, speed, maneuverability, energy consumption and the like, facilitating access to spaces which may be otherwise difficult to access by a larger and less maneuverable platform."
Similar drones, for example, DJI's Phantom 4, are already hitting the markets.
However, some of the consumer concerns with such technology could include the drone's loud noise and short battery life. Both problems would be crucial to deal with before an important videoconference.