American & Australian professors kidnapped in Kabul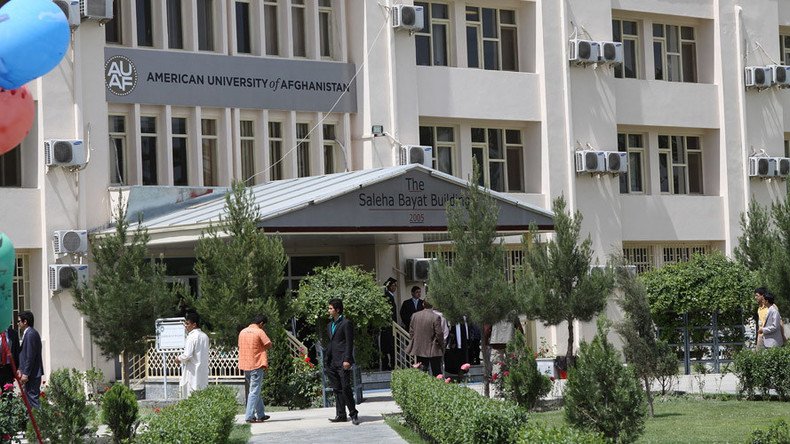 Two foreign professors from the American University of Afghanistan in Kabul have been kidnapped, local police say.
ABC News reported that an American and Australian professor were kidnapped at gunpoint outside the university on Sunday.
Kabul police chief Abdel Rahman Rahimi confirmed the kidnapping.
The pair was abducted near the university campus by gunmen wearing the uniform of the Afghan forces, local media reported.
The Australian embassy in Afghanistan is seeking to verify reports of the kidnapping, a spokesperson from the Department of Foreign Affairs told Australian news agency AAP.
The US State Department also confirmed the reports of the kidnapping, saying "due to privacy considerations, we have no information to offer."
.@StateDept aware of reports of U.S. citizen kidnapped in Kabul. "Due to privacy considerations, we have no information to offer." #VOAalert

— Steve Herman (@W7VOA) August 7, 2016
The news comes days after the Taliban claimed responsibility for an attack on a group of foreign tourists in western Afghanistan.
READ MORE: Taliban attacks buses carrying EU, US tourists in Afghanistan, injures 6 (VIDEO)

In July, Taliban leader Haibatullah Akhundzada claimed an end to foreign occupation would bring unity to Afghanistan.
An Indian aid worker kidnapped in Kabul in June was rescued in July and returned to India.
According to Professor Sreeram Chaulia, of the Jindal School of International Affairs in Delhi, Afghanistan is experiencing a security crisis, and America, China and Pakistan's efforts to broker a peace deal with the Taliban has proven fruitless.
READ MORE: 'Taliban attack shows vulnerability of security in Afghanistan'

"The Americans have also intensified aerial combat missions and support for the Afghan forces," Sreeram Chaulia said. "President Obama agreed to increase the troop presence up to 2,000. All of this means the Taliban is sending a clear message. The Taliban has a legend of being a nationalistic jihadist force and they are saying"we will attack these invaders, or 'infidels'" as they call western forces until they are driven out of the country. Their argument is that "we will not have these talks unless the foreigners are evicted."
You can share this story on social media: