'He can't read or write, or tell time': Russian boy kidnapped by gypsies found 16 years later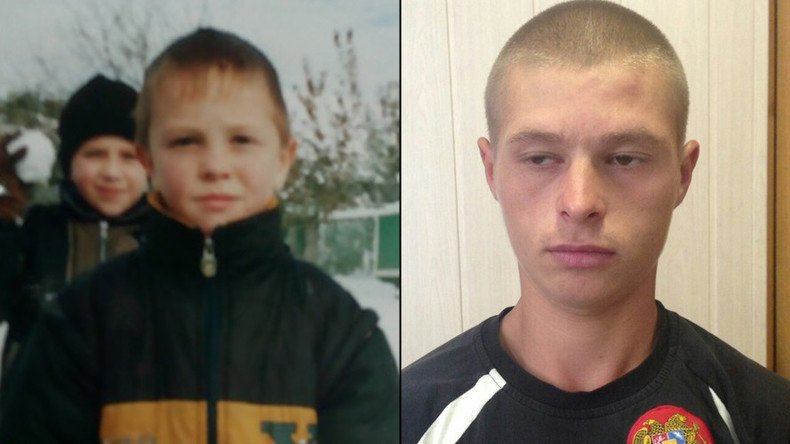 A boy long-thought dead was found in southern Russia, after escaping the Romani settlement which he was kidnapped in when he was a six-year-old back in 2000. The man has no formal education. His biological parents are dead, and his future remains uncertain.
In late July, a policeman found an apparently homeless man illegally sleeping in someone else's parked van in the city of Volgograd.
When the man, possessing a sheaf of blonde hair, was taken to the station and asked to provide ID, he said he had no documents, and that he was a gypsy by the name of Dmitry Mikhay.
"Are you sure? Have you seen yourself in the mirror? Your complexion is way too light," said the on-duty policeman, according to daily Russian tabloid Komsomolskaya Pravda, whose journalist interviewed the officers dealing with the case.
The detainee immediately confessed that it wasn't his real name, and that he remembers only that he was called Vasily, when he was snatched by gypsies on his way home from an outdoor market where his mother was a trader.
Police began to scan missing persons records. As well as a name, officers had another distinctive detail to work with – a large birthmark on Vasily's chest.
Soon, a likely candidate came up. Vasily Musofranov, a six-year old boy, "missing two bottom front teeth" and with a birthmark on his chest, who disappeared 16 years ago from the small town of Shakty, 350 km away. Musofranov's case was opened as a murder investigation back in 2002, and remained unsolved.
One look at the photograph was enough to convince police they were on the right path: the boy looked like a grown-up version of the child in a photograph that had been circulated in the media dozens of times in the past decade and a half.
To obtain definitive evidence, the body of Musofanov's father was exhumed, and a DNA sample taken, which produced a match.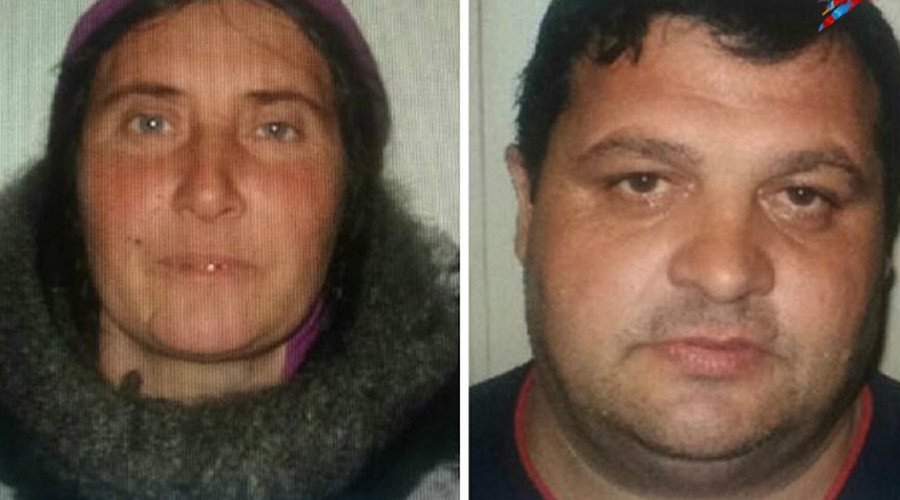 Within days a 48 year-old woman and a 46 year-old man from a nearby Romani settlement had been arrested. In a statement, police have said that the couple have "made a full admission of guilt."
No family to return to
According to the police, Vasily called his kidnappers "'mother' and 'father', and his four new siblings 'brother' and sister.'"
"I was scared at first, but then got used to it," Vasily has told Komsomolskaya Pravda.
Initially, his hair was dyed black to avoid suspicion, and he was never sent to school, meaning that he cannot read or write, or tell time.
From the age of 16 he was forced to work to earn an income, which he gave to his "mother," but last year he grew resentful, and decided to escape. From then on, he lived as a hobo, surviving by begging and doing odd jobs.
Vasily has now been placed with a volunteer foster family, while his future is decided.
But a happy ending is some way off.
His closest surviving relative is aunt Elizaveta Bogomolova, who lives in Shakhty. She has said that his birth parents were problem drinkers, who were repeatedly fired from jobs, and were incapable of looking after their young son.
His father, an Afghan war vet, died soon after the kidnapping, while the mother suffered a long decline, losing another child in infancy, before dying herself.
Bogomolova says she is ready to help teach Vasily how to read and write, but is unsure if she can provide him with accommodation, as he prepares to return to life under his own name. His only other close relative is a half-sister, from his father's first marriage, who emigrated to Finland even before Vasily disappeared.
You can share this story on social media: