500 riot police vs Roma: Broken gas pipe results in tense standoff in central Russia (PHOTOS, VIDEO)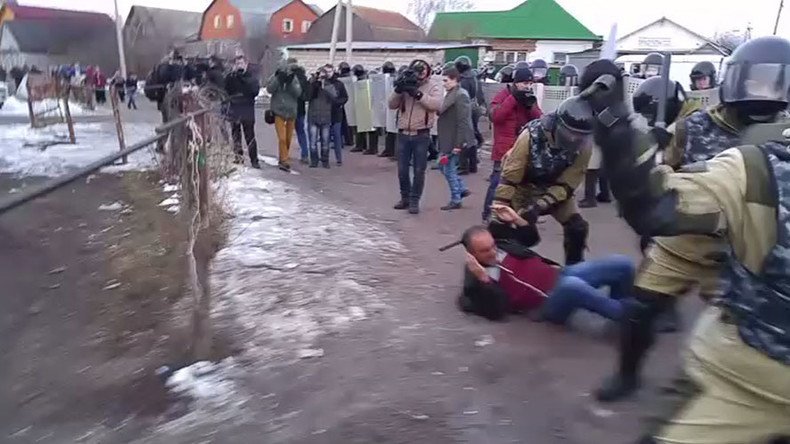 Some 500 police have clashed with Roma residents in a village outside Tula, Russia. The police were summoned after the Roma hurled stones and sticks at repair workers, who arrived to fix a broken pipe that had left hundreds without gas.
An angry crowd, armed with sticks and stones, met the gasmen in the village of Plekhanovo early on Thursday.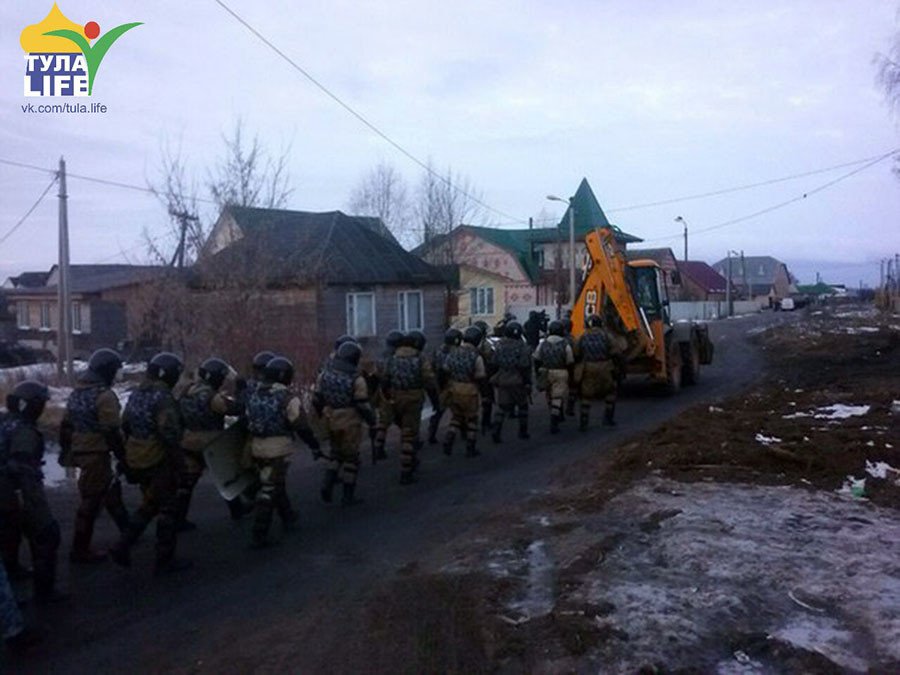 The Roma had damaged the pipeline the day before, according to various news agencies. They attempted to drill illegal taps into the pipeline to hook up the gas to their houses. However, they only managed to damage the pipeline, leaving some 400 houses and 2,000 villagers without gas.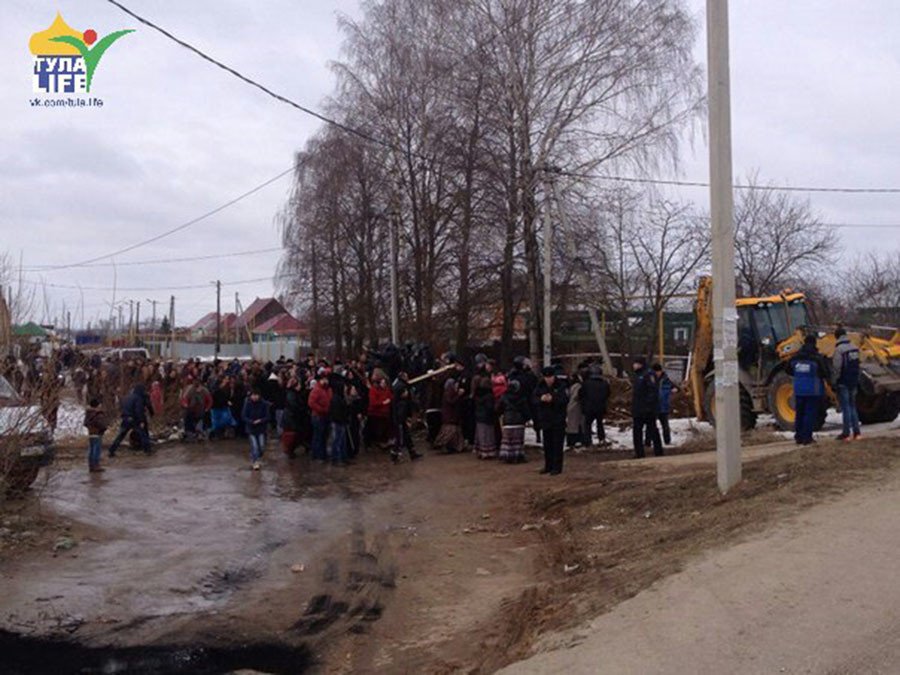 After the gasmen responded to the call, Roma residents requested them to route gas to their homes, which is illegal, as the majority of Roma are squatters who live in unauthorized dwellings. The argument escalated into violence and repair works were halted.
About 500 riot police officers were called to protect the workers and the gas company's equipment from the infuriated mob.
Dramatic footage emerged online showing an enraged mob carrying sticks, confronting the police.
The riot squad had to resort to force. They used batons to subdue the rampaging Roma.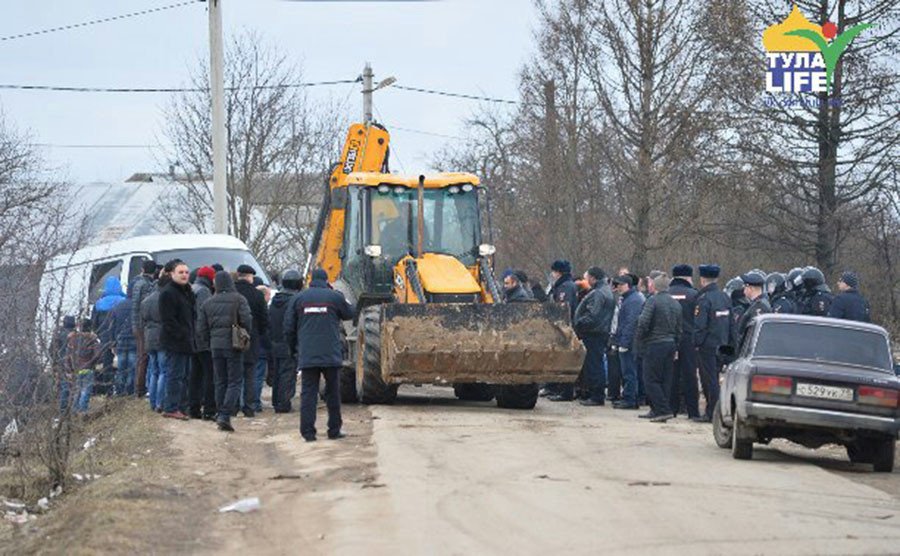 Four people of "Roma appearance" were arrested and taken away, according to local law enforcement. However, it was reported they "haven't committed any offences," TASS said, citing a police source.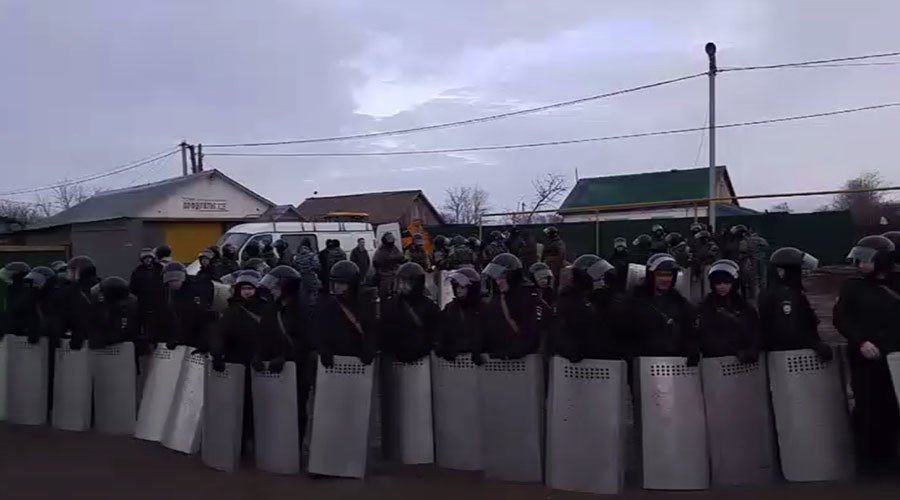 A gas company representative told RIA Novosti the Roma residents had tried to connect up their houses long before the incident occurred.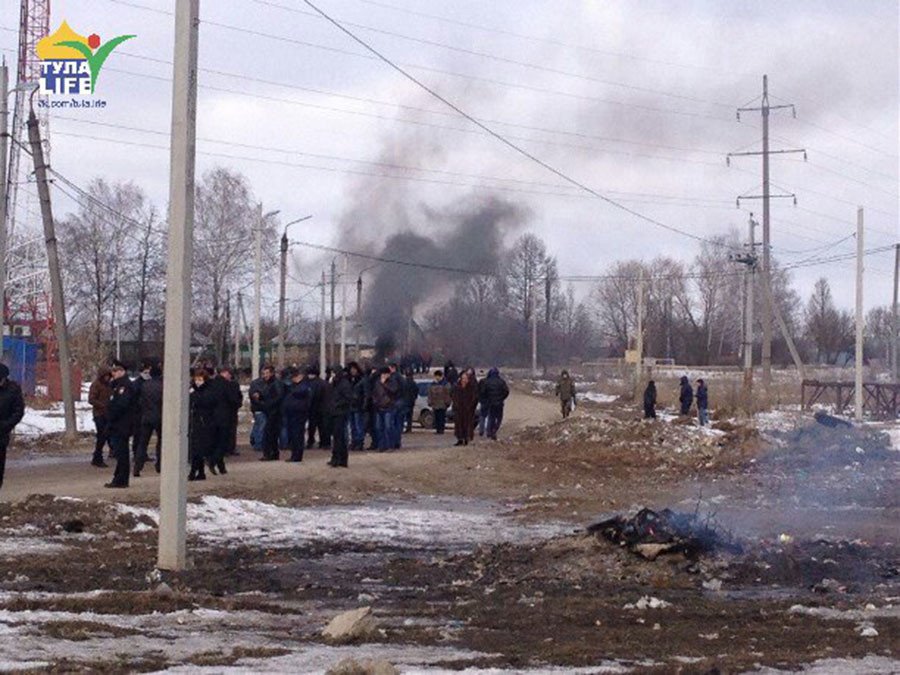 "It's an age-old story. The problem is that these people may not mind paying for gas, but to do this, they must first legalize their houses," she said.
You can share this story on social media: