Ukrainian rebel leader injured in 'assassination attempt' blast on car
The head of the self-proclaimed Lugansk People's Republic (LNR) Igor Plotnitsky has been injured after an explosion rocked his car. It is reported he is undergoing surgery due to the injuries he sustained.
The incident took place in the city of Lugansk, the capital of LNR on Saturday morning, the LNR People's Militia HQ told RIA Novosti, adding that two people were injured.
The explosive - equivalent to 15 kg of TNT according to local officials - was tied to a traffic light, at a height of 3 feet above the ground.
"Plotnitsky is in serious condition and is undergoing an operation," a source told Interfax.
The blast also reportedly damaged the facades of the nearby buildings and shattered surrounding windows. Police have cordoned off the area where the explosion took place.
"Today at 07:50 there was an assassination attempt on the head of the LNR. Facts at the scene point to a terrorist attack," the LNR Chairman of the Council of Ministers Sergey Kozlov said, as cited by the Lugansk Informational Center. He added that the Lugansk authorities have already set up a working group to investigate the incident.
"Currently the condition of Igor Plotnitsky is stable, there is no threat to his life," Kozlov added.
Plotnitsky received shrapnel wounds, which caused damage to his liver and his spleen, a hospital source told Interfax.
LNR police have said that they believe that Ukraine's security services are behind the attack. Aleksandr Zakharchenko, who heads the next-door, Donetsk People's Republic, said that he has been aware of potential assassination attempts on top officials from the two territories for at least a month.
"Thank God this time the worst didn't happen," Zakharchenko told Lugansk media.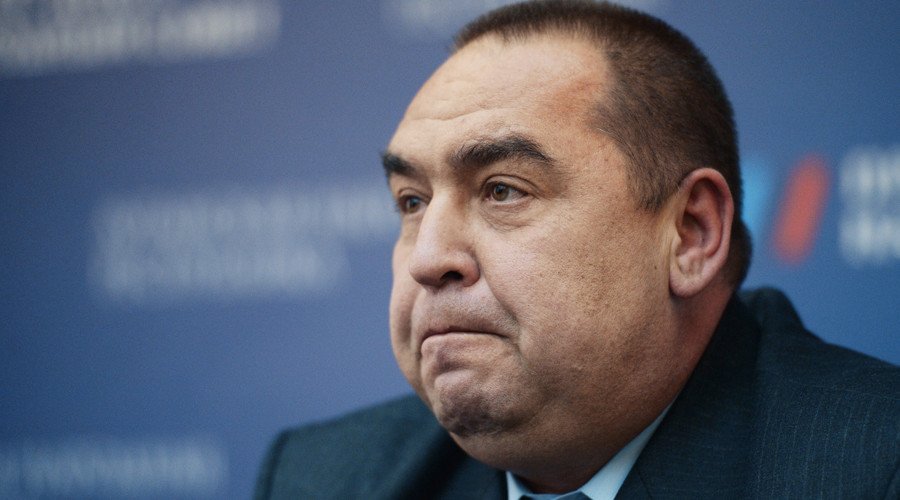 Plotnitsky became the head of LNR in August 2014, months after the authorities in Kiev launched a major military crackdown against rebels in eastern Ukraine.
In February 2015, Plotnitsky together with the head of the Donetsk People's Republic Aleksandr Zakharchenko, signed the Minsk-2 agreements regarding the peaceful settlement of the conflict between Kiev and the rebels in eastern Ukraine.
According to the UN, over 4,000 civilians have died in the conflict as of mid-November 2015, and more than 9,000 have been injured.
You can share this story on social media: