Gang leader who fought with ISIS in Syria, killed in Southern Russia – antiterrorism committee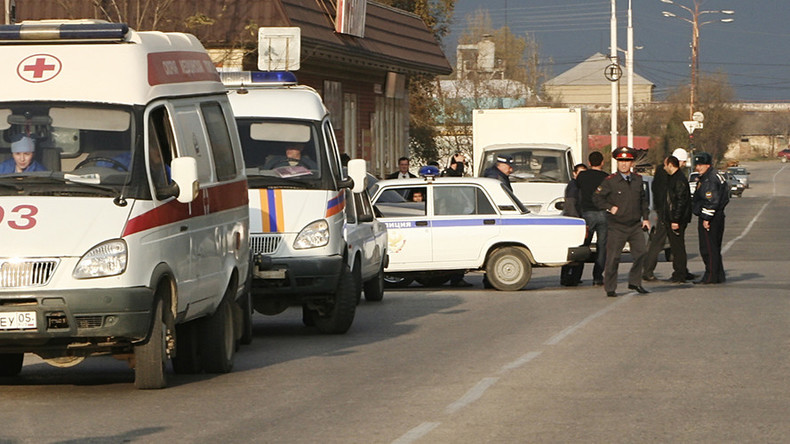 A gang leader, who fought alongside terrorist group Islamic State in Syria and is suspected of attacks on both civilians and police in Russia, has been killed in the southern republic of Dagestan, law enforcers reported.
Kamaldin Kazimagomedov's body was identified after he was killed in a firefight on a hill in the south east of Dagestan close to the border with Azerbaijan. A police patrol stopped him for an ID check, after which he drew an assault rifle and opened fire and was killed in response, according to the National Antiterrorism Committee.
The 26-year-old militant studied at the famous Al-Azhar University in Cairo and later surfaced in Syria, where he was fighting in a group pledging allegiance to the terrorist group Islamic State (IS, formerly ISIS/ISIL), the report said. In 2014 he used fake papers to return to Russia.
By February 2015 he became the leader of one of militant gangs operating in the turbulent Russian republic. He was suspected of several attacks against police officers and civilians, including the murder of five hunters In September 2015, the report said.
Police searched the area where Kazimagomedov was found and discovered a cache full of ammo, IODs and provisions, the committee added.
Some parts of southern Russia have a long-term insurgency problem fueled by foreign sponsorship. The threat of Russian-born fighters, who went to Syria and Iraq to fight for IS and later returned with combat experience and established links to the terrorist group was one of the reasons cited by Moscow, when it deployed its warplanes in the region following a request from the Syrian government.