Skyfall: Humvees airdropped from 5,000 feet by C-17 (VIDEO)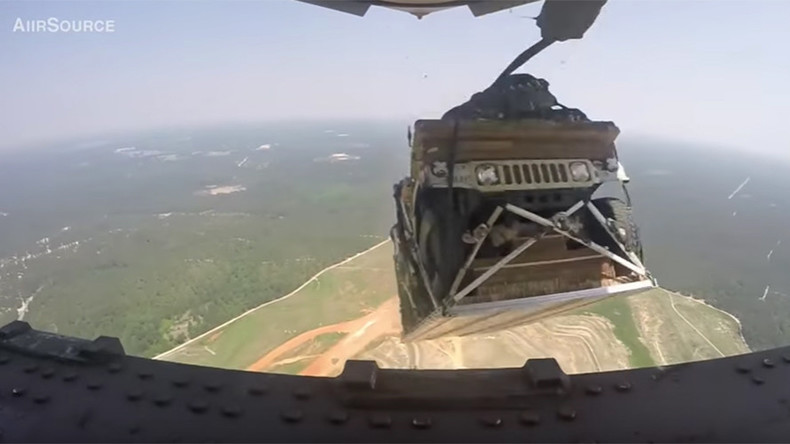 A spectacular video showing a training airdrop of Humvee vehicles by a US Air Force C-17 Globemaster III transport plane was published online.
The airdrop was executed in late May during the Crescent Reach annual exercise at Fort Bragg, North Carolina. The Humvees were parachuted from 5,000 feet (1,500 meters) by airmen of the 16th Airlift Squadron, normally based at Joint Base Charleston, South Carolina.
The exercise apparently went better than a Humvee airdrop at Hohenfels military base in Germany in the same month, in which three badly-fastened armored vehicles dropped from a C-130 Hercules spectacularly crashed to the ground.
WARNING: STRONG LANGUAGE