Video emerges of Israeli Air Force captain killed by IDF friendly fire at Jerusalem bus stop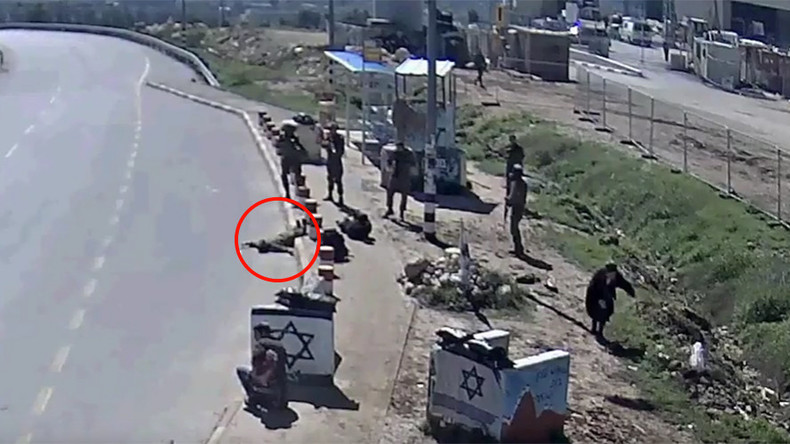 Video footage of an Israeli Air Force captain who was killed by IDF servicemen at a checkpoint in Jerusalem has been published. The soldiers were aiming at a Palestinian trespasser, fearing he may try to stab them, but fatally missed their intended target.
The incident occurred at the Gush Etzion Junction south of Jerusalem earlier this year on February 24.
Eliav Gelman, 30, who according to reports was waiting for his bus at the checkpoint, happened to be in the firing line of two law enforcement officers who were trying to shoot Palestinian Mamdouh Amro.
Amro attempted to dart in between the soldiers and the captain, as he tried to evade the gunfire. However, the gunshots missed their intended target and fatally wounded Gelman, who fell to the ground and lay motionless.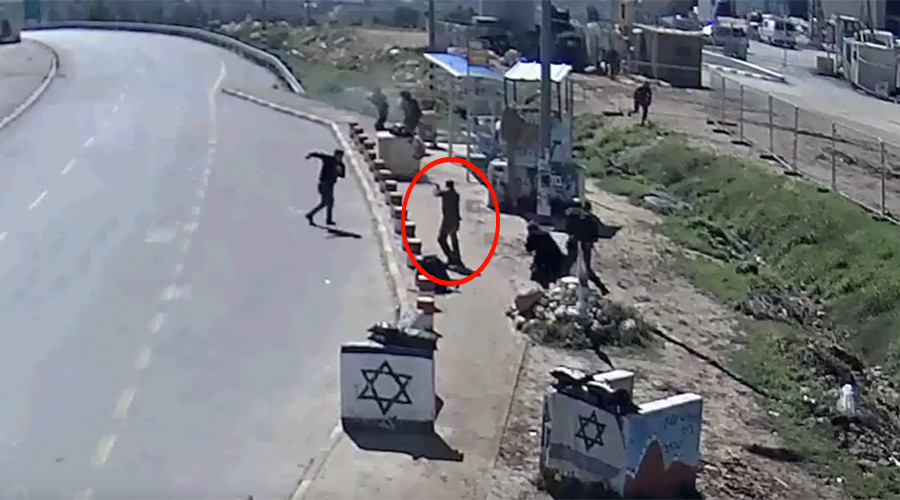 He was immediately taken to a Jerusalem hospital, but was pronounced dead two hours later.
The 26-year-old Palestinian was also wounded by the gunfire and was rushed to hospital. However, it was reported that he survived.
Gelman had two children, aged two and five. His wife was also pregnant at the time of the shooting with the couple's third child.
The captain was the 29th Israeli to be killed in Palestinian terrorist attacks since an escalation in violence took place in October 2015.