NATO rep among 3 dead in Ukraine rocket facility blast
Published time: 29 Jul, 2016 03:08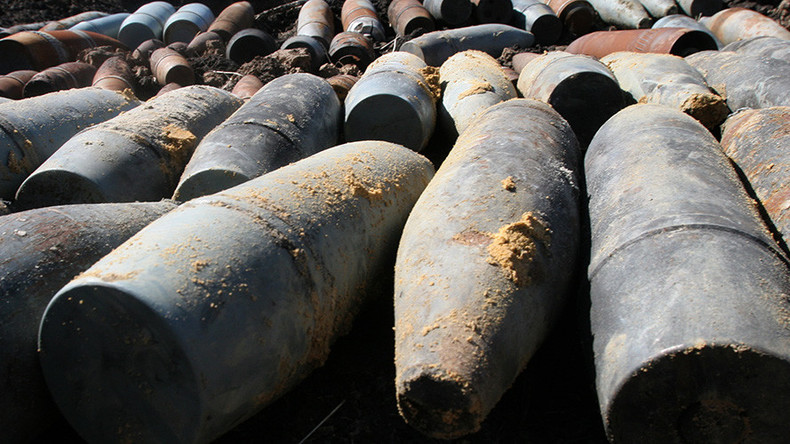 A NATO representative was among three killed when a missile exploded at a defense facility in northeastern Ukraine, according to reports citing a local prosecutor. The explosion allegedly occurred while soon-to-be-disposed weapons were being unloading.
"The explosion killed three people, two of them test engineers and one NATO representative. Two other facility employees are in critical condition," the prosecutor's office of Sumy Region said, TASS reported, citing local media.
Several Kh-27 rocket warheads detonated at the facility, where they had been brought for disposal.
A prosecutor's office in central Ukraine said earlier that the explosion occurred on the premises of a testing facility that belonged to Ukroboronprom, a Ukrainian defense industry company.
The NATO representative was reportedly in Ukraine to assist with the removal of obsolete weapons.
Ukraine received equipment from NATO earlier this year to aid in removing and destroying some weapons, including landmines, artillery, and munitions, as part of their NATO partnership under the Science for Peace and Security (SPS) Program.