'Unprecedented': European govts sold $1.3bn in arms to Middle East, some ended up with ISIS - report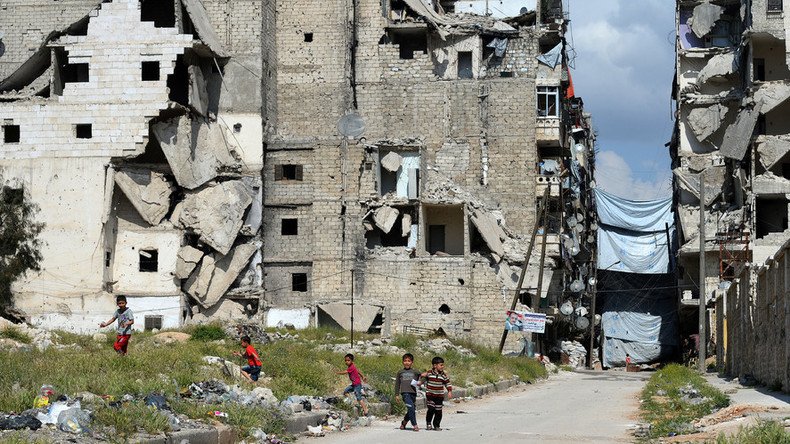 Governments of Central and Eastern European countries have been selling an "unprecedented" amount of weapons and ammunition to the Middle East in recent years, fueling armed conflicts in the troubled region, a new report claims.
According to the findings by a team of reporters from the Balkan Investigative Reporting Network (BIRN) and the Organized Crime and Corruption Reporting Project (OCCRP), a group of European countries led by Croatia and the Czech Republic have been channeling their arms to the region since 2012.
Since then, they have gained over US$1 billion from such sales, despite some of the weapons ending up in the hands of Islamic State (IS, formerly ISIS/ISIL) terrorists, according to the report, which was published earlier on Wednesday.
The report, titled 'Making a Killing: The 1.2 Billion Euros Arms Pipeline to Middle East,' is the result of a year-long investigation.
It reveals "for the first time" that dozens of airplanes have been taking off from airfields in Eastern Europe, carrying deadly cargo "to Middle Eastern states and Turkey which, in turn, funneled arms into brutal civil wars in Syria and Yemen."
Governments of the selling countries have been well aware of where their exports are ending up, the report claims.
"Arms export licenses, which are supposed to guarantee the final destination of the goods, have been granted despite ample evidence that weapons are being diverted to Syrian and other armed groups accused of widespread human rights abuses and atrocities," the report states, adding that experts who reviewed the evidence collected during the investigation agreed the trade was "almost certainly illegal."
"The evidence points towards systematic diversion of weapons to armed groups accused of committing serious human rights violations. If this is the case, the transfers are illegal under the ATT (United Nations' Arms Trade Treaty) and other international law," said Patrick Wilcken, an arms control researcher at Amnesty International, as quoted by the report.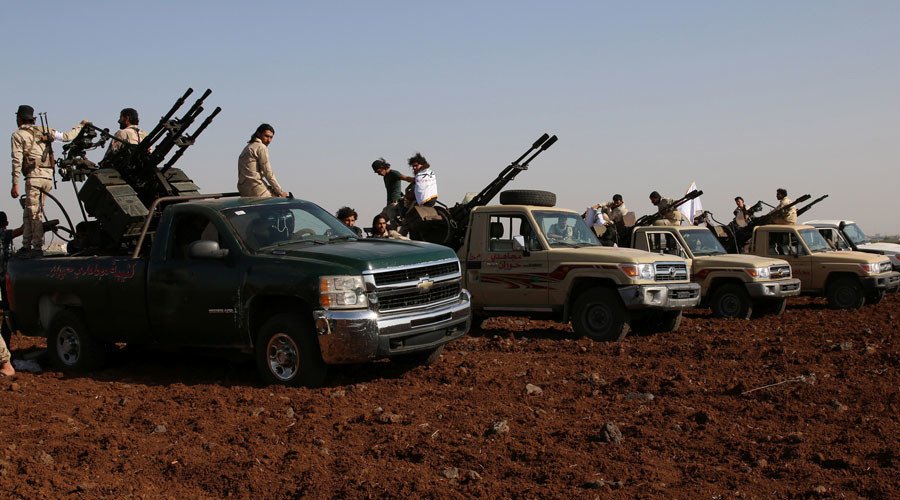 Most of the weapons are sent to Saudi Arabia, with the Gulf kingdom having secured some 18,500 rocket launchers, 10,000 AK-47 guns, 300 tanks, and 250 anti-aircraft guns, among other weapons and ammunition from eight Central and Eastern European countries.
Those countries include Bosnia and Herzegovina, Bulgaria, Croatia, the Czech Republic, Montenegro, Romania, Serbia, and Slovakia.
In addition to Saudi Arabia, the weapons are also being sent to Jordan, the United Arab Emirates, and Turkey.
"The four recipient countries are key arms suppliers to Syria and Yemen," the report states, adding that they had "little or no history of buying from Central and Eastern Europe prior to 2012," when armed conflicts began to escalate in the region.
"[T]he pace of the transfers is not slowing, with some of the biggest deals approved in 2015," BIRN and the OCCRP warned.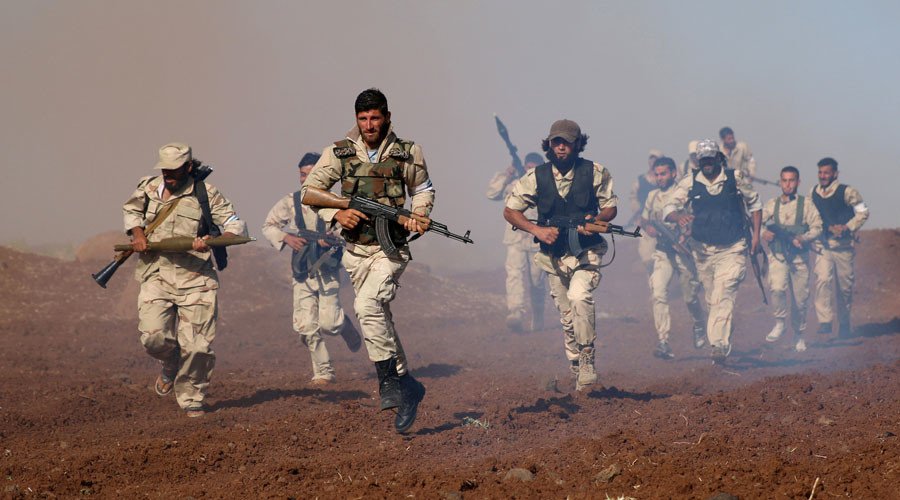 After the deadly cargo lands in the four Middle Eastern countries, it is then directed to Syria, according to the report. The weapons and ammunition are "routed through two secret command facilities, called Military Operation Centers (MOC) in Jordan and Turkey," it claims, citing the former US ambassador to Syria, Robert Stephen Ford.
From the MOCs, arms are reportedly delivered by land to the Syrian border, or air-dropped by military planes. Some of those are reportedly intended for use by the Free Syrian Army (FSA), according to one of its commanders from Aleppo, who told BIRN and OCCRP that the weapons were distributed from centrally controlled headquarters in Syria.
"We don't care about the country of origin, we just know it is from Eastern Europe," said the FSA commander, who asked to remain anonymous to protect his safety.
The investigation team has identified Eastern and Central European weapons and ammunition in the hands of FSA fighters in more than 50 videos and photos posted on social media, the report says, adding that some terrorist groups – including Al-Nusra Front and Islamic State – are also apparently in possession of such weapons.
"Markings on some of the weapons identifying the origin and date of production reveal significant quantities have come off production lines as recently as 2015," the report says.
Weapons originating from the Central and Eastern European countries have also been air-dropped by the Saudis to their allies in Yemen.
According to Ford, the trade of weapons is "coordinated by the US Central Intelligence Agency (CIA), Turkey, and Gulf states through centers in Jordan and Turkey." But in reality, that process is "often" bypassed, he said.
Yet Washington's role in providing the European weapons to conflict zones might be bigger than that, according to the report, which claims that the US has directly bought "military material" from Eastern Europe and delivered it in "vast quantities" to Syria through its Department of Defense Special Operations Command (SOCOM).
"[A]s part of the covert supply of weapons to Syria," SOCOM has commissioned several cargo ships from ports in Romania and Bulgaria to deliver some 4,700 tons of arms and ammunition, including heavy machine guns, rocket launchers, mortars, and grenades.
You can share this story on social media: