Two gunmen surrender in Armenia's police station siege after brief shootout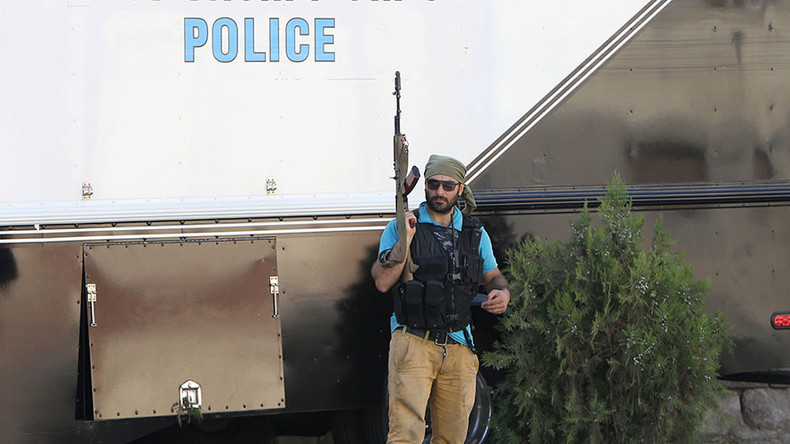 Two armed members of a group holding hostages at a police station in the Armenian capital of Yerevan surrendered after exchanging fire with police, according to Ashot Aharonian, the head of Information and Public Relations of the Police of Armenia.
"Two members of the armed group which seized the police building in Yerevan, Gagik Egiazaryan and Aram Akopyan, have surrendered to police," Aharonian said on Facebook.
Read more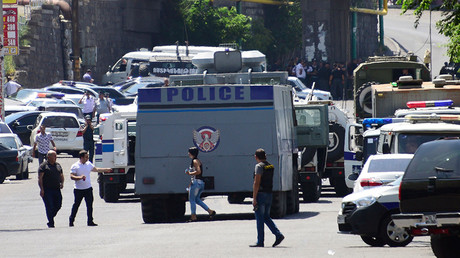 There was a gunfight at the police building and "as a result a police officer and Pavel Manukyan and his son Aram [both members of the armed group] were wounded."
All of the injured were transported to a nearby hospital.
The gunfire has ended since then, and negotiations to free the police station are continuing.
There are reports that around 30 people were detained by police at a rally near the building supporting the cause of the hostage takers.
The armed group took control of the police station in the Erebuni district of Yerevan on July 17, taking several police officers hostage and killing one in the process.
The group's demands include the release of Armenian opposition figure Jirair Sefilyan, who was detained on June 20 after authorities allegedly uncovered a plot to seize several buildings and telecommunication facilities in Yerevan.
Read more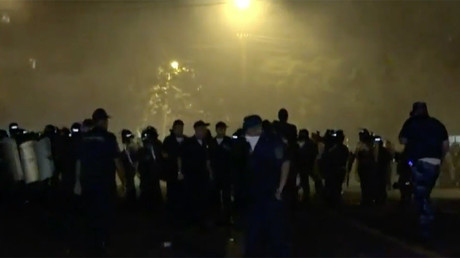 Negotiations have been ongoing since. The local police chief, Valery Osipyan, was among those taken hostage, authorities have confirmed to Armenian news agency Arminfo.
Last October, Jirayr Serfilyan and his opposition movement, "New Armenia," announced that they would launch a "process of the civil disobedience and change of power."
"Achieving the shift of power only through elections is impossible; it can be achieved only by an armed rebellion of the people," Sefilyan said at a public demonstration at the time.
Scores of protesters supporting the radicals have clashed with police cordons surrounding the station, with dozens of injuries reported.
Armenia's deputy police chief, Unan Pogosyan, has addressed the opposition, calling on protesters not to "exacerbate the situation." He also alleged that confrontation is being "provoked" from Yerevan. The nation's security service has been referring to the hostage takers as "terrorists."
Meanwhile, a Russian MP has claimed that external forces may be involved in the recent violence in the region.
READ MORE: Duma lawmaker hints at US role in turmoil around Russian borders
"In my opinion these are all links in one chain. The events in Turkey, Armenia, and in Aktobe, Kazakhstan, are all connected and were all provoked from abroad. I think that special services from across the ocean are dealing with these issues, destabilizing the situation in these countries," the deputy chair of the State Duma Committee for Eurasian Integration and Commonwealth of Independent States, Kazbek Taisayev, told Life news portal.