US State Dept authorizes voluntary departure of staff's family members in Turkey after failed coup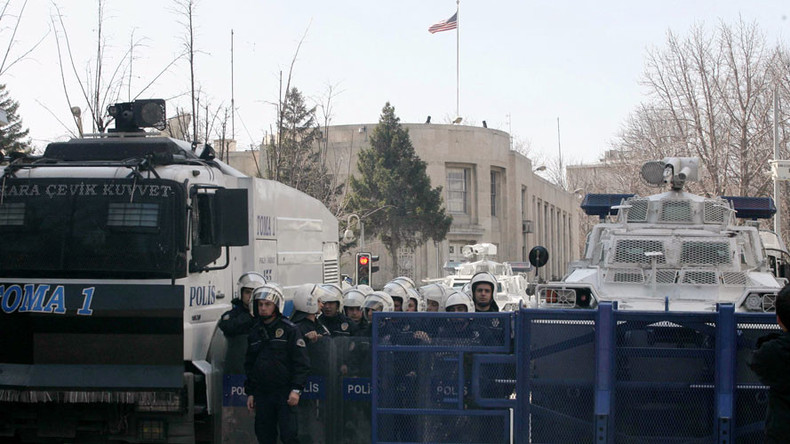 The US embassy in Ankara said on Tuesday that the State Department has allowed the family of staff members to leave the country at will. The statement comes amid a state of emergency imposed after the failed coup that took place on July 15.
The voluntary departure of employees' family members is being allowed by both the US embassy in Ankara and the US Consulate General in Istanbul.
Read more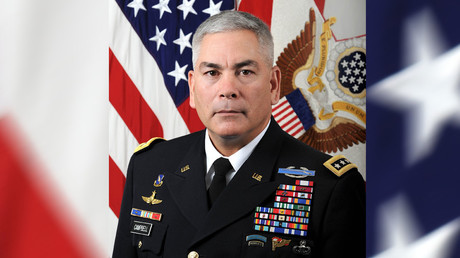 "The Department of State made this decision following the July 15 attempted coup and subsequent declaration by the Turkish government of a 90-day State of Emergency," a security message published on the embassy's website on Tuesday states.
The Department "advises US citizens to reconsider travel to Turkey at this time."
"During this period, US citizens in Turkey may see an increase in police or military activities and restrictions on movement," a memo emailed to US citizens residing in Turkey states.
US government personnel in Turkey are banned from traveling into the southeastern provinces of the country, and American citizens have been advised to "avoid areas in close proximity to the Syrian border."
On Monday, Turkish Foreign Minister Mevlut Cavusoglu said ahead of a trip to the US that ties with Washington could turn sour unless the US extradites cleric Fethullah Gulen, who is currently residing in the country. Ankara blames Gulen for being behind the failed coup.
Washington has repeatedly said that Turkey must give clear evidence of Gulen's link with the attempted coup before discussing any possible extradition.
Also on Monday, Turkey's Yeni Safak newspaper alleged that the former commander of NATO forces in Afghanistan, retired US Army General John F. Campbell, was the mastermind behind the failed military coup in Turkey, citing sources close to the investigation.
According to Yeni Safak, Campbell "also managed more than $2 billion in transactions via UBA Bank in Nigeria by using CIA links to distribute among the pro-coup military personnel in Turkey."
The retired US general had allegedly paid "at least two secret visits" to Turkey from May up until the attempted coup, which Turkish authorities blamed on what they call the Fethullah Terrorist Organization (FETO).
Washington later dismissed accusations that Campbell was the mastermind behind the coup, with White House press secretary Josh Earnest calling the allegations against the general unsubstantiated.
Meanwhile, cooperation between the Turkish and American militaries has reportedly returned to pre-coup level, Anadolu Agency reported.
"Operations have in almost all manners returned to normal in terms of the operations we're conducting from Turkey," Joint Chiefs of Staff chairman Gen. Joseph Dunford told reporters at the Pentagon.
Turkey's Gen. Hulusi Akar reportedly contacted Dunford twice last week, confirming Turkey's commitment to the US-led coalition fighting Islamic State (IS, formerly ISIS/ISIL).