South Korea should think twice before deploying US THAADs – Chinese FM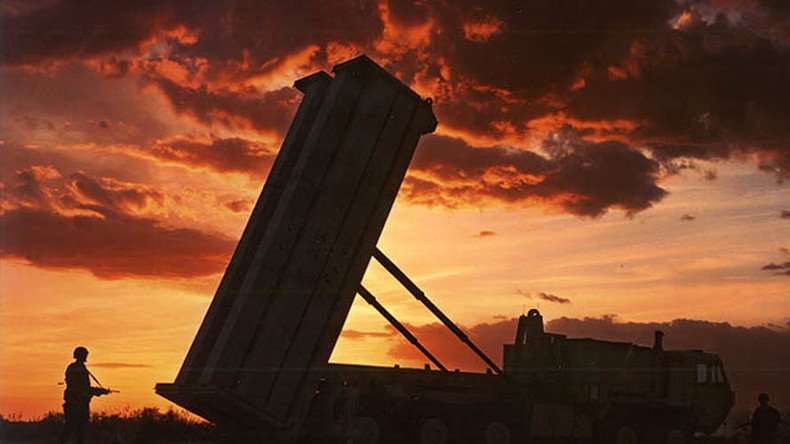 China's foreign minister has warned South Korea against deploying American THAAD missile defense complexes, saying it would harm the "foundation of mutual trust." Beijing holds the US responsible for upsetting the strategic balance in the region.
The deployment of the advanced Terminal High Altitude Area Defense (THAAD) anti-missile systems announced by South Korea on July 8 has forced China to put the question point-blank and demand that Seoul makes a choice of having good relations with either Beijing or Washington.
Seoul and Washington have insisted that THAAD systems in South Korea would counter North Korean ballistic missiles.
"The recent move by the South Korean side has harmed the foundation of mutual trust between the two countries," Reuters cited Chinese Foreign Minister Wang Yi as telling his South Korean counterpart, Yun Byung-se.
The South Korean minister replied that the THAAD deployment was aimed at protecting his country against the North Korean missile program and would not damage China's security, Yonhap news agency reported.
In a statement issued later, China's Foreign Ministry said that South Korea should "think twice" about the THAAD deployment, taking into consideration the good ties between Beijing and Seoul.
"THAAD is most certainly not a simple technical issue, but an out-and-out strategic one," the Chinese FM said late on Sunday, having met with his counterpart on the sidelines of the conference of foreign ministers from the 10-member Association of South East Asian Nations that was organized in Laos's capital, Vientiane.
The Chinese diplomat also met with North Korean Foreign Minister Ri Yong Ho, also attending the conference in Laos, assuring him that Beijing and Pyongyang remain traditional friends and asserting that China is committed to resolving problems of the Korean peninsula through talks.
Moscow also warned of "dangerous consequences" of THAAD deployment in South Korea the very same day it was announced in early July.
The South Korean Defense Ministry made public plans to allow deployment of THAAD's radar TPY-2 TM and six launchers carrying eight missiles each, for a total of 48 missiles ready to engage ballistic targets. The THAAD system has a range of 300km.
Seoul announced that data obtained by THAAD radars will not be shared with Tokyo. Last November Japan's defense minister, Gen Nakatani, said he would consider deployment of American THAAD systems in the country, also to counter the North Korean ballistic missile threat.
"Under the trilateral information-sharing agreement with the US and Japan, South Korea is obliged to share the information it gets on North Korea's nuclear and missile tests with Japan through the US. But the information detected by the THAAD radar won't be going to Tokyo," a South Korean government official told Yonhap.
The last time North Korea reminded the world of its missile program was on July 18, when Pyongyang launched three ballistic missiles with a range of up to 600km from the North's east coast into the sea.
The next day, the North's Korean Central News Agency (KCNA) revealed that the drill demonstrated the KPA Strategic Force's capability of "making pre-emptive strikes" at ports and airfields in South Korea where the "US imperialists' nuclear war hardware is to be hurled."
You can share this story on social media: