3 Ugandan lesbians face extradition as Denmark rejects asylum request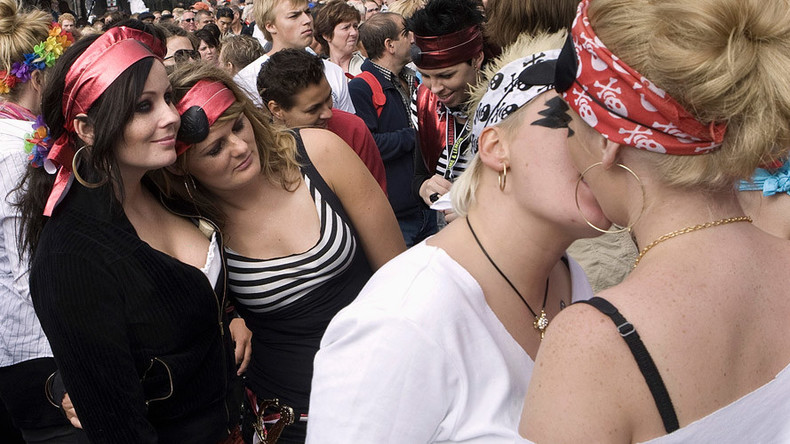 Three lesbians are to be deported from Denmark back to Uganda after their asylum requests were denied. Authorities point to inconsistencies in their stories, while gay rights groups believe sexuality alone should qualify them for asylum.
Uganda is not the number one destination on Earth to be gay – with its 2014 'kill the gays' anti-homosexuality bill summing up why. Now the fate of three women from the country hangs in the balance as they prepare a last-ditch attempt to appeal the Danish court's decision, or it's a one-way trip back home on August 2.
They had made the appeal on grounds of sexuality, but authorities had found inconsistencies in their stories, according to news agency Ritzau.
They are now being held in a detention facility for asylum seekers, the immigration authorities confirmed to the agency.
The deportation is being condemned by the organization LGBT Asylum, which promotes offering refuge to anyone escaping persecution based on sexuality. Uganda practically makes the case for them, with its death penalty clauses.
"Homosexuals risk persecution from other civilians, their families and clan members as well as blackmail and assault. Homosexuals cannot expect police protection if they are attacked, threatened or killed," according to spokeswoman Hanne Gyberg.
It is the first time in Asylum's four years of existence that a deportation of this sort is taking place.
"We believe that the decisions in their asylum cases were made based upon an incorrect foundation. Their sexuality was not considered in the rejections [and] we believe the Danish authorities should look at the cases again," Gyberg added.
The lawyer for one of the women has asked the Danish Refugee Appeals Board to appeal on her behalf.
"My client has been active with LGBT Asylum. Some of those things have been shown online and are known in Uganda, so it would be very terrible for her to go back. It always is for homosexuals, because Uganda has very strict laws," the lawyer, Jytte Lindegaard, said.
The ruling party Venstre (Denmark's Liberal Party) declined to comment on this specific case, according to The Local, but did admit the Danish system should not turn away people who appeal to it to escape persecution for their sexuality.
"In general, we should from the Danish side of course live up to the rules, including when people are considered to be persecuted in their home countries because of religion, sexuality or something else. Then we have a special obligation to protect them," spokesman Jacob Jensen said.
According to Gyberg, the asylum authority believes the women's statements to be unreliable. They do not consider the women to be in any danger of persecution in their native Uganda.
Those fighting for the three women also wish to take up the matter with the Christiansborg, if all else fails, in hopes that the immigration and integration minister, Inger Stojberg, steps in.