Turkey arrests nephew of alleged coup plotter Fethullah Gulen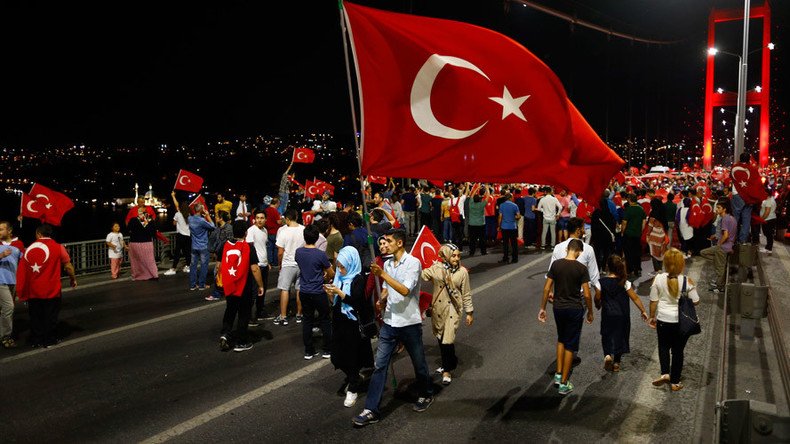 Muhammet Sait Gulen, the nephew of Fethullah Gulen, the exiled Turkish cleric accused by President Recep Tayyip Erdogan of masterminding last week's failed coup, has been arrested on the orders of the chief prosecutor of Ankara.
The younger Gulen was arrested in the city of Erzurum in the east of the country, as part of the investigation into the putsch, and is to be transferred to the capital imminently, Turkish media have reported.
He is the first of Fethullah Gulen's close relatives to be detained in the current crackdown, though other members of the Pennsylvania-based preacher's family have previously been placed in custody.
More than 10,000 people have been arrested in Turkey since the army led an abortive takeover attempt on Friday July 15 in which at least 265 died. Most of the detainees are military, but some are also judges and civil servants, jailed after Erdogan promised to "cleanse" the state apparatus of apparent Gulen supporters.
Over 37,500 police staff and civil servants have been suspended, and more than 21,000 teachers have been stripped of their licenses.
Earlier on Saturday, Erdogan signed a decree ordering the closure of 1,043 private schools, 1,229 foundations and associations, 35 medical institutions, 19 unions, and 15 universities associated with Gulen, or run directly by his popular Hizmet movement. Their assets will be transferred to the state.
This was the first decree since Erdogan introduced a state of emergency on Wednesday, enabling him to issue edicts, bypassing parliament, though the Turkish leader said that parliament will have a chance to vote on the closure of Hizmet institutions.
Turkey says that it will also submit an extradition request for Fethullah Gulen within days.
Gulen himself has repeatedly denied any connections with the coup, and has claimed that his supporters are being framed in what he says may have been a "staged" coup attempt by Erdogan himself.
With their shared history of promoting Islam in society, the two men were allies after Erdogan was elected prime minister in 2003, but fell out. Gulen became Erdogan's bête noire after his supporters allegedly recorded and leaked incriminating conversations involving Erdogan, his relatives and other top officials in 2013 and 2014.
You can share this story on social media: