Munich shooter posed as woman on Facebook, promised victims free food
Published time: 23 Jul, 2016 13:12
Edited time: 23 Jul, 2016 14:54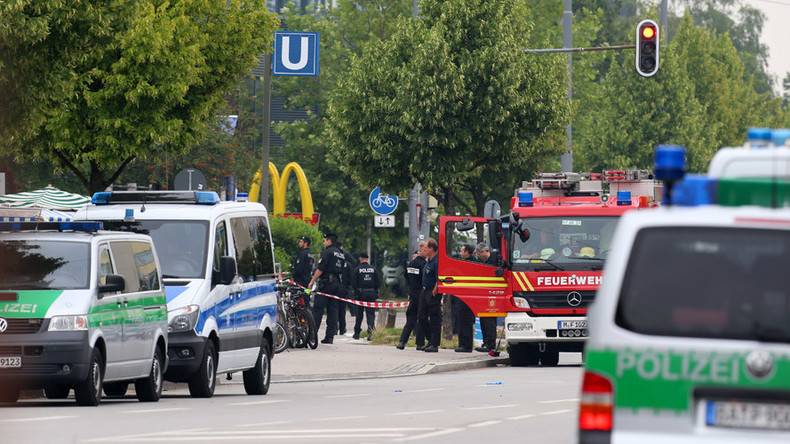 The 18-year-old gunman who opened fire in a crowded Munich shopping mall and nearby McDonald's restaurant on Friday had used a profile with the name Selina Akim - an actual person he hacked - promising free food and luring victims to their deaths.
Ali Sonboly, the German-Iranian gunman, was reportedly last seen online mere hours before the murderous shooting spree, according to the Daily Telegraph. That is when he advertised the offer of free McDonald's.
"I can buy you something that's not too expensive," the shooter wrote.
Early Saturday the area was still sealed off, more than seven hours after the attack, as a manhunt revealed the dead body of Sonboly near the scene and everyone was given an "all clear."
No clear motive can be gleaned from Sonboly's actions. The teen was found to have "absolutely no link" to Islamic State (IS, formerly ISIS/ISIL), but according to police there is now very real speculation the young man was inspired by Norwegian mass murderer Anders Breivik – a link that police chief Hubertus Andrae believes to be "evident," given the lone-wolf nature of the attack.
Breivik, who five years ago gunned down 77 people, is at his core a neo-Nazi, while there are no signs this was the case with Sonboly.