Shocking moments as Munich gunman opens fire on crowd caught on video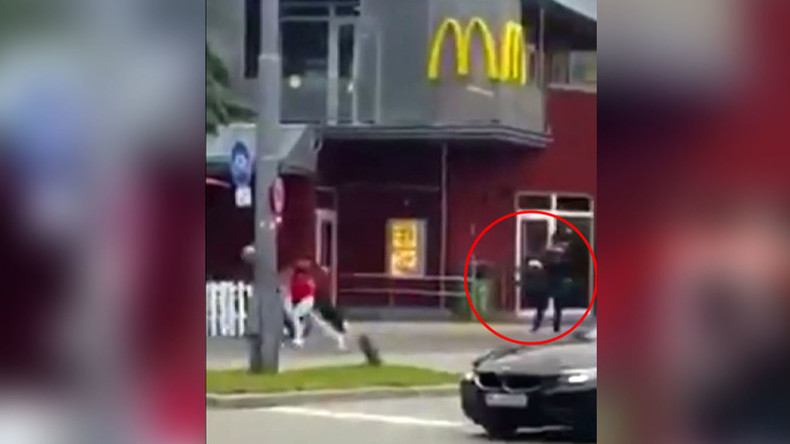 The terrifying and dramatic moments one of the suspected shooters went on a rampage outside a shopping mall in Munich has been captured on video, leaving viewers reeling.
LIVE UPDATES: Multiple casualties, gunmen still at large in Munich mall shooting
READ LATEST: 18yo German-Iranian goes on shooting rampage, kills 9 in Munich
At least nine people were killed and an unidentified number of people injured in the shooting, which occurred at the Olympia Shopping Mall in Munich, Germany, on Friday.
While police continue their hunt for those behind the attack, a shocking video has emerged showing one of the men involved opening fire on innocent bystanders during the attack.
Filmed from across the street, a man can be seen standing outside a McDonald's fast food restaurant while a number of pedestrians approach.
They quickly turn and run, however, after he takes out what appears to be a handgun and begins firing at them.
When the person filming the incident realizes what is occurring, he turns the camera to the ground and quickly runs for cover, while shots continue to be fired.
It is not known at this stage if any of the people seen in the video have been killed or injured. Some of those who have watched the video online have described it as "frightening," while one YouTube user described it as being "horrible, pure terror."