Munich shooting: First videos show people fleeing mall area amid gunfire (VIDEOS)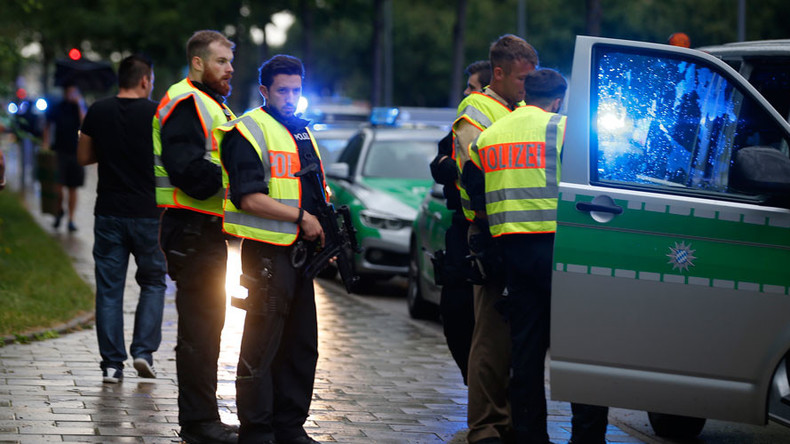 Dozens of people were seeing running to safety from a shopping mall in Munich where several people are believed to have been fatally shot. The number of dead and injured is unclear, according to local German media.
LIVE UPDATES on Munich mall shooting
READ LATEST: 18yo German-Iranian goes on shooting rampage, kills 9 in Munich
Video footage shared on Twitter showed families with their children running away from the Olympia Einkaufszentrum shopping center as a shot was audible in the background.
Other unconfirmed footage outside a nearby McDonald's restaurant showed people screaming and running for cover as loud gunshots were fired in the background.
In further footage taken from what appeared to be the mall's roof area, sirens and screams could be heard in the background as shots were fired.
Onlookers watched the emergency services on a Periscope stream as events continued to unfold.
People are still being evacuated from the mall by police, while the gunman or men remain at large, according to DW News.
Authorities have encouraged bystanders to stay away from the area while the security operation continues.
Social media users also posted support for the city and its residents after news broke of the attack.