Dramatic helicopter attack during failed Turkish coup caught on camera (VIDEO)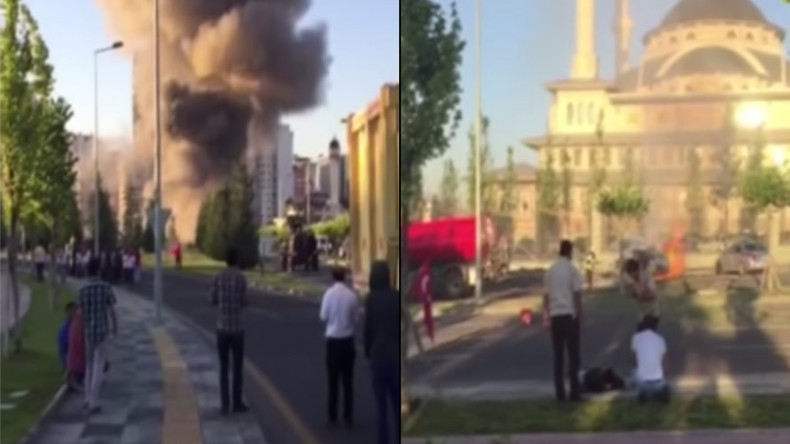 Shocking CCTV footage from Friday night's failed Turkish military coup has emerged online.
Multiple surveillance videos show exchanges of fire between rebel soldiers and the armed forces that remained loyal to Turkish President Recep Tayyip Erdogan.
More than 290 people were killed and in excess of 1,400 injured during the uprising. The presidential palace and intelligence agency in Ankara were targeted while strategically important bridges in Istanbul were captured.
In the footage, drivers on an adjacent road can be seen swerving to find cover as a rebel helicopter begins firing at government buildings, while agency members return fire back with handguns from the ground.
Recordings from outside of the presidential palace show the building being rocked by multiple explosions.
In a post-coup crackdown, Erdogan has begun to purge Turkey's police. So far around 50,000 soldiers, police, judges and civil servants have been suspended or detained.
Several members of the president's inner circle, suspected of secretly backing the coup, have been arrested, 99 of Turkey's roughly 260 military generals have been formally charged, and 900 officers have been suspended.
READ MORE: #TurkeyPurge: Post-coup crackdown

Erdogan has said he would "approve" any moves by the government to reinstate the death penalty.