Kremlin criticizes 'Russian threat' cited by new British PM, hopes for 'objective' treatment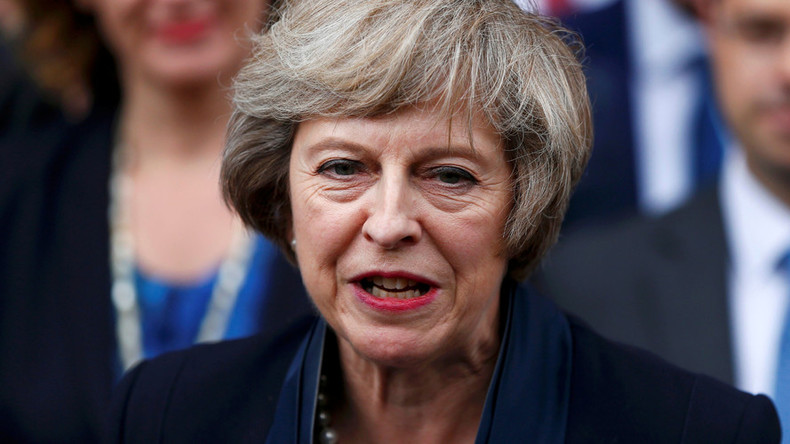 Moscow has countered the statements made by new British PM Theresa May on Monday. She addressed lawmakers saying that there is a "real" danger from Russia as she pushed for the renewal of the UK's nuclear deterrent.
"The Kremlin regrets the statement of the Prime Minister," said Dmitry Peskov, the presidential spokesperson, as cited by TASS. "Russia is one of the main guarantees of international stability as well as nuclear and strategic security, it is an absolutely indisputable fact," he added.
Peskov also recalled that Moscow "very actively participates" in the process of nuclear non-proliferation.
Russia, along with the US, is part of a Treaty for Measures for the Further Reduction and Limitation of Strategic Offensive Arms (START), signed in 2010 between US President Barack Obama and then-Russian leader Dmitry Medvedev. The treaty expires in 2021.
Peskov said therefore that accusations portraying Russia as a threat are "wrong". He also expressed hope that an "objective" way of dealing with Russia will "prevail" in times to come, so that both countries can faces joint challenges like "the fight against terrorism."
"Unfortunately, the new British Prime Minister continues the same harsh anti-Russian rhetoric, used earlier by David Cameron," head of the Russian Civic Chamber Elena Sutormina told TASS news agency. She added that such statements can only "boost the arms race" since NATO, of which the UK is a member is developing its presence close to the Russian border.
Earlier in July NATO members agreed to send four battalions to the Baltic States and Poland during a summit in Warsaw.
On Monday UK lawmakers overwhelmingly approved the renewal of the country's nuclear deterrent program Trident, which includes a fleet of four nuclear submarines based in Scotland.
Speaking on the matter, Theresa May warned of a "real" threat from Russia and North Korea. She said the UK therefore "cannot afford to relax our guard or rule out further shifts which would put our country in grave danger."
British PM Theresa May showed strong support for the deterrent program, saying she would personally hit the button if necessary. May responded with a firm "yes" after SNP's George Kerevan asked if she was "personally prepared to authorize a nuclear strike that can kill 100,000 innocent men, women and children?"
May's stance did not sit well with some of the Labour MPs. Labour leader Jeremy Corbyn asked during the parliamentary session "What is the threat we are facing that a million people's deaths would actually deter?" He went on saying that he "would not take a decision that kills millions of innocent people."