Man shouts Nazi slurs at fellow passenger… who turns out to be off-duty officer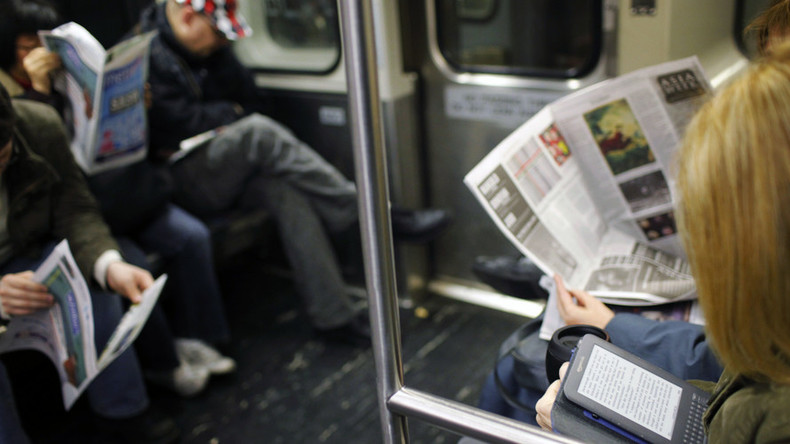 A 65-year-old German has found himself in hot water after insulting fellow passengers with Nazi slogans on a train near Vienna. What he did not count on, though, was that one of his fellow travelers would turn out to be an off-duty police officer.
The row happened as the train was en route to the city of Linz, just west of Vienna, Austrian internet portal OE24 reports. The man started shouting racist slogans at a 28-year-old woman and her son, apparently because the child touched the German's backpack with his feet.
The incident was described in a letter to OE24 by one of its readers, who also claimed that he had faced death threats from the German. Police later confirmed the events, the outlet reports.
A tattooed passenger who was sitting nearby reportedly stepped in, asking: "Is there a problem?"
"I gassed hundreds of tattooed pigs like you in Auschwitz," the German allegedly shouted back. It was a bad move for the offender though, as the tattooed passenger then pulled out his ID showing he was an off-duty officer of the EKO-Cobra police special operations unit. Members of the force are tasked with carrying out special operations against terrorists in Austria.
The officer then detained the German and handed him over to police at Linz train station – accompanied by cheering and applause from fellow passengers.
The offender is now facing a criminal complaint, OE24 reports. It is however not clear whether the case will be handed over to the German police or investigated further in Austria.
Broadcasting Nazi symbols, using Nazi slogans and denying or trying to justify Nazi crimes and ideology in Austria is banned under the country's Prohibition Act from 1947.