No to neo-Nazi 'cult' site: Austrian government agrees to seize Hitler's birthplace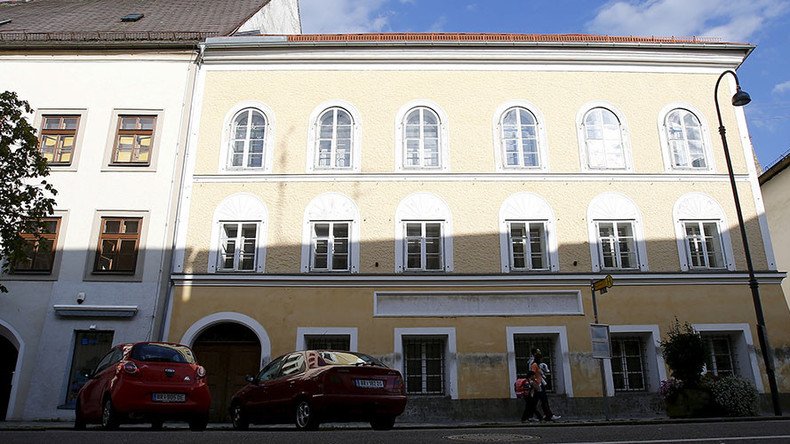 The Austrian government has green lighted a bill to strip the house in which Hitler was born from its present owner to prevent it from becoming a neo-Nazi pilgrimage site.
The interior minister says it should be demolished completely. The building is located in the small town of Braunau on the Inn in Western Austria.
"The decision is necessary because the Republic would like to prevent this house from becoming a 'cult site' for neo-Nazis in any way, which it has been repeatedly in the past, when people gathered there to shout slogans," said Austrian Interior Minister Wolfgang Sobotka, as quoted by Reuters.
The Minister argued for passage of the bill after the landlord, a local woman, repeatedly refused to sell it to the authorities. The house where Hitler's family lived for three years following his birth has been rented out by the Interior Ministry since 1972, but has been empty for the past 5 years.
The law will now be forwarded to the parliament and, if backed there, the owner would have no right to challenge the decision in court or negotiate compensation.
Officials and activists are now locking horns over exactly what should be done with building if the Parliament upholds the expropriation.
Austria's Interior Minister Sobotka is in favor of completely demolishing the building. "It is my vision to tear down the house," he said before the vote.
That, however, will not be possible, as the facade of the house is shielded under a law protecting historic monuments, whose aim is also supported by the country's Federal Chancellor, Christian Kern, as reported by DiePresse.
The Interior Minister however counters that "a historic protection is not given here," arguing that the building is only historically important because of its legacy as the birthplace of the horrific Nazi leader.
However, Gerhard Baumgartner, the director of Dokumentationsarchiv des österreichischen Widerstandes (DOW), an organization that investigates Austria's Nazi past, also has doubts about the effectiveness of the demolition strategy.
He claims that tearing down the house would not solve the problem. "Then we'll just have a Hitler-Square or a Hitler-Park," Baumgartener told Austrian Ö1-magazine.
"You have to completely depoliticize this place, you have to put down something what nobody wants to make a picture of, – as a supermarket or a fire station."
You can share this story on social media: