'Pegimon Go': Dozens arrested as Pokemon fans, Antifa face right-wing Pegida in Munich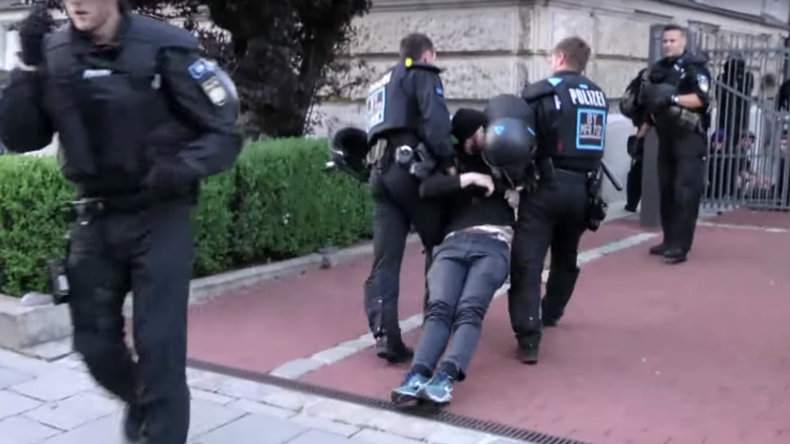 Dozens have been arrested during this unlikely face-off: Pokemon fans and Antifa movement VS far-right PEGIDA group. And wait till you hear why Pokemon fans were there!
The bizarre gathering turned violent: dozens were arrested, with the showing of a men pinned to the ground, and others being dragged along the street.
Police tried to chase a group sitting on the ground, too: apparently, there were waiting for Pokemons to appear.
The event saw all three groups participate, with Pegida holding banners 'Democracy, love to homeland, freedom of speech, justice - everything has been laid aside' and 'Islam, no thanks', while Antifa activists loudly chanted "Nazis out".
However, Pokemon lovers weren't there to promote a cause, but to compete: whoever took the best photo with a Pokemon and anti-Islam group on the background, was to get a prize.
The Pokemon Go app was launched earlier this month, and has attracted millions of people, with its daily number of users taking over Twitter and Tinder. On Google Play, the game won over Facebook, Instagram, and Snapchat.
Crowds of people staring at their phones, in particular near famous landmarks, earned players the fitting nickname "PokeZombies."