NATO's Stoltenberg to Erdogan: 'Ensure full respect for democracy' in coup aftermath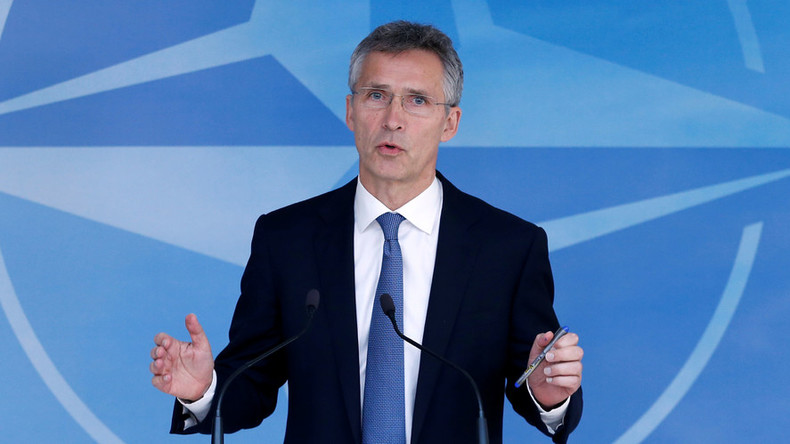 NATO-Secretary General Jens Stoltenberg denounced the military coup attempt in a phone call with Turkey's president. Stoltenberg assured him of NATO's full support, yet reminded Erdogan of the need to observe the rule of law in the coup aftermath.
"Being part of a unique community of values, it is essential for Turkey, like all other Allies, to ensure full respect for democracy and its institutions, the constitutional order, the rule of law and fundamental freedoms," Stoltenberg's statement reads.
A similar statement was issued earlier by US Secretary of State John Kerry. "NATO also has a requirement with respect to democracy," Kerry said during a joint press conference with EU Foreign Policy chief Federica Mogherini on Monday.
Turkey is NATO's second largest member and its Ingirlik air base is used by the US and its allies to launch airstrikes on Islamic State (formerly known as IS, ISIL/ISIS).
READ MORE: RT reporter teargassed in Istanbul's Kurdish district as police indiscriminately fire on protesters
Kerry reiterated his support for the legitimate Turkish government as well as its efforts "in bringing the perpetrators of the coup to justice," according to the Independent. He cautioned Ankara "against a reach that goes beyond that and stress the importance of the democratic rule being upheld," however.
Read more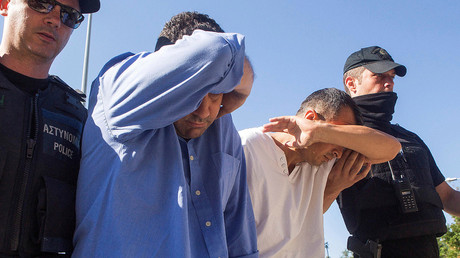 "Obviously a lot of people have been arrested and arrested very quickly," Kerry said, while noting that it's important not to abandon the principles of democracy while investigating the cases.
"The level of vigilance and scrutiny is obviously going to be significant in the days ahead. Hopefully we can work in a constructive way that prevents a backsliding," he said.
Turkey's Foreign Minister told Kerry that his country would adhere to the principles of democracy and follow the law.
On Sunday, Turkey's president vowed to bring back the death penalty as he addressed crowds of supporters in Ankara. The practice was abolished in Turkey in 2004. However, the country's prime minister said that Ankara will not push for the introduction of the punishment. "We are not going to rush the introduction of the death penalty, this issue needs to be discussed; it will not be quick. We intend to act in a legal way," said Turkish PM Binali Yildirim during a government session on Monday.
The potential return of capital punishment to Turkey has raised alarm bells in the European Union.
EU Foreign Policy Chief Mogherini warned Turkey that the reinstatement of the death penalty would cost the country its chance to join the EU. "No country can become an EU member state if it introduces the death penalty," she said. The official also reminded Ankara that "Turkey is an important part of the Council of Europe and is bound by the European Convention on Human Rights, which is very clear on the death penalty."
Read more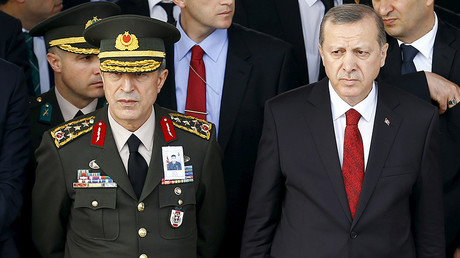 In the meantime, Turkish officials are trying to verify the final death toll from the coup violence. The latest estimate puts the number of victims at 232, according to country's prime minister, Yildirim.
Around 1,400 people have been injured. Figures issued earlier by the Turkish authorities put the number of victims at more than 290. It is unclear why the death toll has been revised. President Erdogan made clear that he intends to do everything necessary to bring the perpetrators to justice. Following the attempted overthrow, he vowed that anyone who had supported the coup "will pay a heavy price for their treason to Turkey."
A total of 7,543 civilians and police officers, as well as members of the judiciary and army, including over a hundred generals and admirals, were arrested in the wake of the coup. Addressing his supporters on Friday night, Erdogan said that "This uprising is a gift from God to us because this will be a reason to cleanse our army." On top of that, over 8,000 members of the Turkish Interior Ministry – mostly police officers – have been removed from office over alleged links to the uprising, Reuters says. The outlet adds that thirty governors and dozens of high-ranking civil servants have been sacked.
The Turkish Finance Ministry has also suspended some 1,500 of its employees who are suspected of having ties to US based cleric Fethullah Gulen, according a Ministry official, as cited by TASS. Ankara suspects Gulen of being behind the coup against Erdogan and has already asked Washington to hand him over. The US has said it will do so only if enough evidence is provided, however. In an interview with the Kanal 7 broadcaster, Turkish Deputy Prime Minister Mehmet Simsek said on Monday that Ankara hopes for "strong support" for its request to extradite Gulen when enough evidence has been collected.