'Yes' to death penalty will mean 'No' to EU membership, EU warns Turkey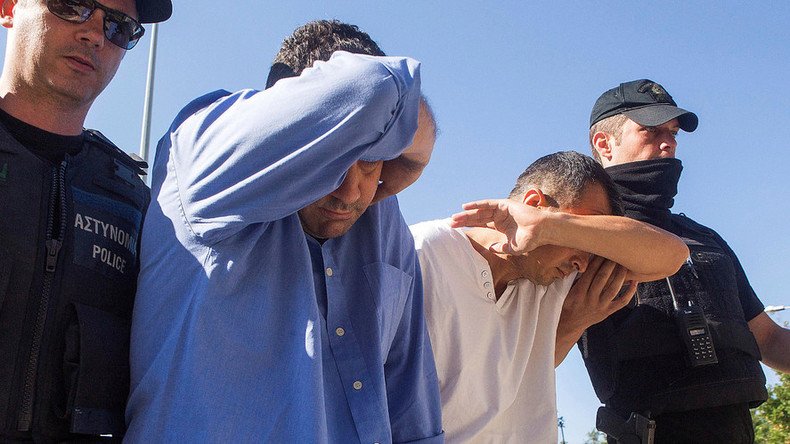 Reinstating the death penalty in Turkey would end EU accession talks, a German government spokesman has stated. Meanwhile, EU Foreign Policy Chief Federica Mogherini also warned that no country can become an EU member that has capital punishment.
"Introduction of death penalty would mean immediate suspension of accession talks," German government spokesman Steffen Seibert said on Monday.
Turkey is part of the Council of Europe and is bound by the European Convention on Human Rights, the EU Foreign Policy Chief noted.
"No country can become an EU member state if it introduces the death penalty," she said. "Turkey is an important part of the Council of Europe and is bound by the European Convention on Human Rights, which is very clear on the death penalty."
It is wrong to make a hasty decision about the death penalty, Turkish Prime Minister Binali Yildirim said, adding that, at the same time, Turkey cannot ignore the demands of its own people, Reuters reported.
Following a cabinet meeting, Yildirim noted that reinstating the death penalty would require a changing the constitution.
Earlier, President Erdogan said that the parliament may discuss reintroducing the death penalty in Turkey. "We will continue to clean the virus from all state bodies because this virus has spread. Unfortunately like a cancer, this virus has enveloped the state," he told supporters on Saturday.
A number of EU officials and politicians have voiced concerns over the Turkish government's crackdown on fundamental rights. A deal to grant Turks visa-free travel to the EU is also in jeopardy, amid calls that the failed coup must not be used as a "carte blanche for arbitrariness."
The EU signed a migrant deal with Ankara in March, according to which Turkey would take back refugees seeking asylum in the EU in exchange for a multi-billion euro aid package, as well as unprecedented political concessions, including the visa-free regime for Turkish citizens.
"We have nothing against a refugee agreement with Turkey," Horst Seehofer, the leader of the Christian Social Union (CSU), which is the sister party of Merkel's Christian Democratic Union (CDU), told German broadcaster ARD on Sunday, adding that "total freedom of movement" for Turks is "problematic," however.
Seehofer said concerns about the visa-free regime "have become even stronger" since the failed coup that has left over 290 people dead.
How the Turkish government handles the coup's supporters will actually be a "test for Turkey," Angela Merkel's coalition partner and Bavarian leader noted, saying it's important that Ankara stick to the rule of law. "To speak of 'cleansing'... the term alone is ominous," Seehofer said.
Addressing a large crowd of supporters on Friday night, President Recep Taiyp Erdogan said that "This uprising is a gift from God to us because this will be a reason to cleanse our army." "They will pay a heavy price for this," he added.
At least 7,850 members of the police and military, including several high-ranking officers, have been removed from their posts since the coup attempt was foiled, the Hurriyet newspaper reported. Ankara has arrested some 6,000 people believed to have been involved in the attempted coup and the number "could surpass 6,000," as the "cleansing operation is continuing," Turkish Justice Minister Bekir Bozdag said in a television interview, as cited by AP.
'There must be no arbitrary purges'
Austrian Foreign Minister Sebastian Kurtz also said reintroduction of the death penalty in Turkey would be "totally unacceptable," adding that Austria rejects it as "a cruel and inhuman form of punishment."
"The failed coup, which is to be strongly condemned, must not be a carte blanche for arbitrariness. There must be no arbitrary purges, no criminal sanctions outside the constitutional framework and the judiciary. State power must be invariably exercised only on the basis of laws, and human rights must be protected," Kurtz told Kurier.
The Turkish crackdown on democratic freedoms would complicate negotiations on Ankara's bid to become a member of the EU, German Justice Minister Heiko Maas has warned.
"It should be clear to President Erdogan: There will be no discount for Turkey. The one who restricts fundamental rights and the independence of powers pushes the country away from the basic values of the EU," Berliner Morgenpost quoted Maas as saying.
"No one should abuse the coup attempt for authoritarian purposes. Only when the military coup is dealt with constitutionally, a further division of Turkish society can be avoided," he added.
Johannes Hahn, the EU commissioner dealing with Turkey's EU membership bid, said the alacrity with which judges were rounded up after the coup failed indicates that the government had actually prepared a list in advance.
"It looks at least as if something has been prepared. The lists are available, which indicates it was prepared and to be used at a certain stage," Hahn said, according to Reuters.
"I'm very concerned. It is exactly what we feared."
EU foreign policy chief Federica Mogherini has also warned the Turkish government against taking any action that could damage constitutional order.
"There is no excuse for any steps that takes the country away from that," she said on Monday.
The leader of Germany's center-left Social Democrats (SPD) in parliament, Thomas Oppermann, has accused Erdogan of jeopardizing the country's democratic principles.
"If thousands of judges and public prosecutors who obviously had nothing to do with the coup are getting removed, this is an attack on the democratic rule of law," Oppermann told Spiegel Online.
"Erdogan is abusing the failed coup as an excuse to clean the Turkish state apparatus of opponents of the AKP," Oppermann said. "Of course the putschists must be held accountable. But this must be done within the law."
Turkish Foreign Minister Mevlut Cavusoglu has slammed EU Commissioner Johannes Hahn for suggesting that the lists of people now accused of involvement in the attempted coup had been "prepared" by Erdogan's government before Friday events.
Taking to Twitter, Cavusoglu called the comments "unacceptable," adding that Hahn "is far from thoroughly comprehending what is going on in Turkey." "Our primary expectation from the EU and our allies is to support the democratic process in Turkey and strongly condemn the coup attempt," he added in another tweet.
US Secretary of State John Kerry also voiced concern that Turkish president will use the failed coup as a pretext to crack down on democracy.
"We're all concerned, and we've expressed that concern that there's not... a reach well beyond those who engaged in the coup, but that [Erdogan's government] strengthen democracy," Kerry said on ABC's This Week.
You can share this story on social media: